The path to profitability
This editorial series comprises analyses of marketing, product and new verticals to offer insights into how the US market evolves from its current focus on acquisition to a more profitable proposition for operators.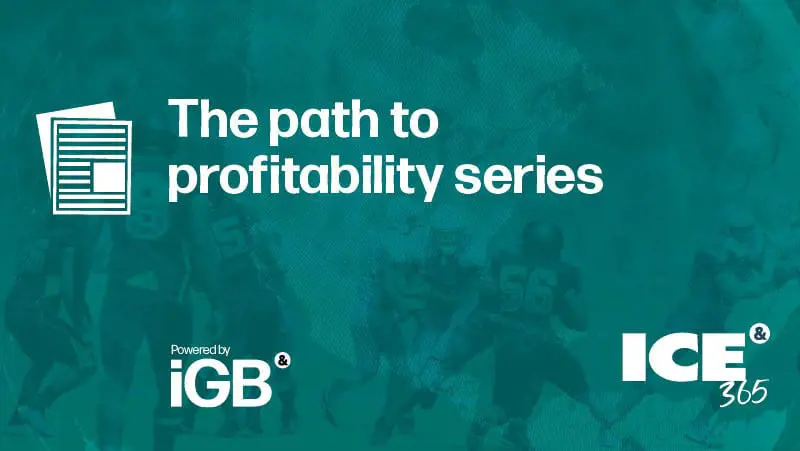 The nascent US sports betting market is currently in its first phase, in which customer acquisition is the core focus. In almost three years since the repeal of the Professional and Amateur Sports Protection Act (PASPA), operators have invested heavily to build up large audiences.
However, as more operators list, partnerships are set aside and new deals struck, there are early signs of evolution.
In the first part of the Path to Profitability series, Robin Harrison considers these changes, and whether the industry is beginning to shift emphasis to customer relationship management and user experience become key.
That shift from acquisition to operational excellence is likely to be followed by product becoming the key factor in sportsbook success. Forward-thinking operators are already beginning to consider this, resulting in some shifting to new platforms, or as the ICE 365 US sports betting series keynote DraftKings did, acquiring them. The second feature in the Path to Profitability, from Scott Longley, examines this in depth, looking at pricing and product development across the market.
And amid this process operators are looking for ways to drive down costs and better retain players. And this has finally helped free-to-play sports, a vertical that failed to make an impact during the 2012 social casino boom, gain a foothold. Cole Rush talks to one of the leading providers, Chalkline Sports, to discuss how these products can help acquire and retain bettors, and build up hefty databases before real-money regulation takes effect.
The Path to Profitability series finishes with Cole Rush's second piece, this time looking at a potentially lucrative area of expansion. Horse race betting is the oldest form of gambling in the US, and this analysis looks at the early stages of racetracks engaging with the gaming expansion wave. And with a fixed-odds betting bill under consideration in the New Jersey legislature, there could be significant scope for this to be ramped up in the coming years.