Spin to win: Slot studios jostle for position in the US
Sports betting is widespread, and as state markets mature, attention may soon turn to adding igaming to the legal options. And there's a host of companies primed for expansion, writes Cole Rush.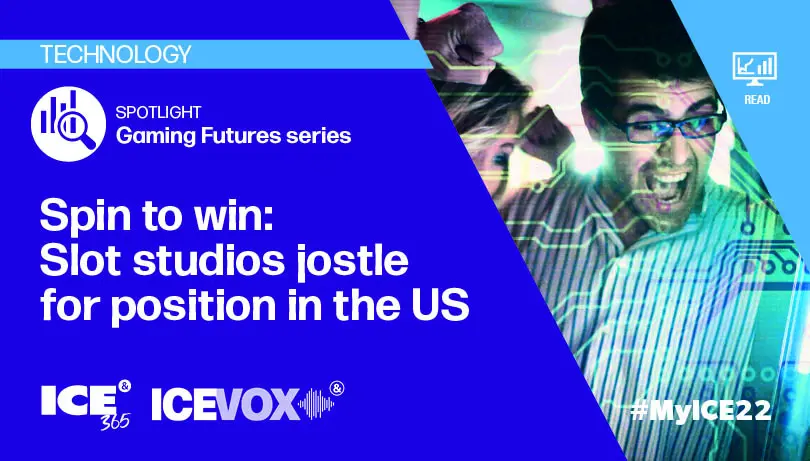 After three years of rapid regulatory progress, US gamblers have more options now than they ever have.
While sports betting leads the pack in terms of digital progress, online casinos may soon make up ground. Leading markets such as New Jersey and Pennsylvania paved a viable legal path to online casinos.
Michigan and West Virginia followed, with legislation filed in the likes of Illinois and Indiana. There's still a way to go, but all signs point to a flourishing US online casino industry as more states hop on the bandwagon. And with online casinos come slots, and many game developers and operators are assessing what it takes to succeed with slots in the US.
Physical to digital
In many ways, the US follows in Europe's footsteps along the legal gambling path. However, there are different tastes to account for. Evolution's commercial director for North America Jeff Millar says it's games using mechanics found in the land-based machines that are the early market leaders.
"For example, progressive jackpots are very popular online, just like they are in casinos – we see this with games such as Divine Fortune," he explains.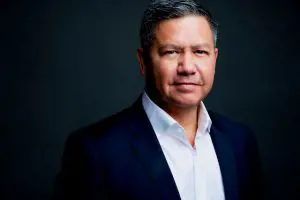 The land-based-to-online pipeline is a staple for slots providers. Online is a new frontier. Land-based success isn't a perfect one-for-one comparison, but it does provide a blueprint upon which developers can expand.
"US players initially gravitated toward well-known land-based slots, which they already knew from brick-and-mortar casinos," Greentube chief financial and games officer Michael Bauer says.
"This didn't come as a surprise to us as we have experienced the same phenomenon in new European online markets. What we have also observed is that over time, players become more and more familiar with online-first titles as they try new things."
Jogo Global co-founder and chief technology officer Tiago Luz Pinto agrees there is a shift underway.
"Some companies that are purely online-focused have incorporated proven European titles into their offering, which is helping them grow their player base by making alternative gaming experiences available," Luz Pinto says. "We are going to see a shift towards more of these types of games being offered online alongside those classic casino-themed games, especially as more people are exposed to new themes and mechanics, understanding how they work."
Land-based gaming, then, is something of a launchpad. Players feel safe starting with the familiar. These titles have to co-exist alongside the newer, online-first titles.
For Doug Fallon, director of content for Bragg Gaming Group and founder of Wild Streak Gaming, there's effectively an audience for everything. "Traditional three-reel 'steppers' remain popular with many players, and certain licensed brands have appeal, yet other players seek out types of game mechanics based on previous experiences or what is 'new'," he says.
"Player preference varies greatly with some players seeking more time on device while others are focused on higher risk/reward," Fallon adds.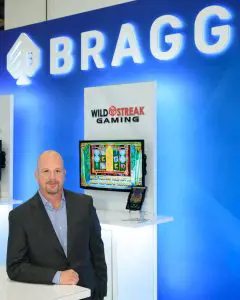 So if the land-based provides the route in, preferences can diverge into the shiny and new mechanics on offer at online casinos. And for these new titles, being first to market is a big factor.
"The bulk of popular slots are based on retail and omnipresent games, because most suppliers that offer igaming in the US are focused on the land-based market," says Andy Whitworth, CCO of White Hat Gaming. "The other important factor is speed to market as new states open."
He cites Evolution's NetEnt as a prime example. The company entered Pennsylvania early and captured a large chunk of the state's market without a land-based product.
"As the states that launched earliest mature, we are seeing demand from players for not only more content but innovative content and studios like Lightning Box, High 5 and Reel Play, among others," Whitworth points out.
The US, however, is still in the early stages of its online casino growth spurt. The influence of land-based gaming continues, and online slots are making their way into the mainstream. As they do, features and mechanics are emerging as frontrunners in driving player engagement and acquiring new players.
Resonating with US players
Head to Las Vegas, Atlantic City or any land-based US casino, and the appeal of slots is readily apparent. For most properties, they will take up the majority of space on the casino floor.
Online, though, the cavalcade of sound and colour is diluted or entirely removed from the equation. Instead, players are glued to a small screen. Online slots have to rely solely on solid features, themes and IP to get ahead.
No single facet of a slot game will draw a player's eye. Instead, the approach requires an elegant mix of thematic elements, game mechanics and differentiation. Games that blend these aspects are the ones that have the greatest chance of success.
Themes, in particular, have a key role in the US. On the land-based floor, there's a lot of real estate for imagery. Online, a slot theme has to come across in a thumbnail first, then the game area.
"The theme offers the players the first impression as they haven't had a chance to experience the math," Fallon says. "There are some clear preferences in different parts of the world, and it can relate to both theme type – mythical, animal, fruit, regional/cultural – and art style."
That first impression is critical in the online slots world. And what better way to make a first impression than with the tried-and-true land-based themes? Whitworth says IP, more than in Europe, is a driver of engagement online.
"IP is a key driver in attracting new players," he explains. "Brand IP appears to resonate with US players more than those in the EU. We see game lifecycles last much longer in the US with IP titles sticking in the top 10 for long periods of time."
White Hat Studios is using IP influence as a key differentiator in the US. "We see brand IP alongside jackpots as our key USP to enter the market," says Whitworth. "We will launch with key titles such as Ted, Worms, and Beavis and Butthead."
There are broader themes that work as well. Greentube's Bauer picks out wildlife, Asian and Egyptian, but is less sure about the importance of brand IP. "Strong proprietary game themes outperform IP titles in the long run," he argues. Movie or music-themed slots can still be "an important acquisition tool for new players", rather than the titles that retain them in the long-term.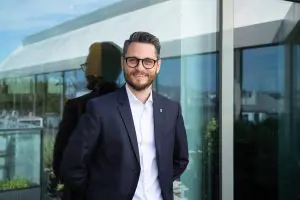 Millar, however, points out that brand IP is often a route in for new players. "Third-party brands are always thrilling to be a part of because there's a level of instant visibility that goes along with them," he says.
But that level of engagement must go deeper, into the features and additional elements that sit atop the theme and the math model.
Mechanics, features, and bonuses
In the US state markets, developers are still testing what works for players. Considering the success of features such as Evolution's Megaways, which has become so highly regarded it can justify a tab of its own on some gaming sites, it's natural that many have attempted to import successful features.
However, there are some that haven't taken hold in other markets that are performing particularly well, Bauer points out.
"Some mechanics like the pick-and-win jackpots are more popular in the US," he explains. "This specific mechanic has not yet been as dominant in Europe, whereas it is very popular in the US according to statistics on online game performance."
And while Megaways is generally considered the gold standard of in-game features, it's jackpots that have taken hold in the early stages of the US market.
Fallon sees jackpots as a big part of the market, again thanks to familiarity. Slot jackpots are widely used in the land-based sector, so it's a natural progression for players.
Whitworth concurs: "The one standout product for popularity is jackpots. The market is pretty starved currently, but this will change. This genre will only grow in popularity and attract new and increased player revenue."
Evolution, which took ownership of Red Tiger Gaming through its acquisition of NetEnt, has a significant advantage here. Red Tiger was an early pioneer with its Daily Jackpots feature, where operators can configure their pools with a set time limit of when the prize pot must be won. This means players can be guaranteed a progressive jackpot will be paid out hourly or each day.
"The time limit is a crucial aspect in creating a strong following, especially as the jackpot nears its expiration," Millar explains. Evolution now plans to bring its jackpots to the US and Canada.
The US could see emergent features become genres of their own in the future, though it appears these are travelling over from Europe, rather than local successes. Luz Pinto argues that there's currently not enough of this. In his eyes, gamification can take the industry to the next level.
"Concepts like tournaments and missions are growing in popularity across Europe. Yet, we've only scratched the surface in this area of gaming, and it has significant potential to level up existing options and bring players a more immersive gaming experience."
Luz Pinto believes that that extra layer of depth will enhance engagement and resonate with today's slots players. This will only continue to grow and improve, bringing new players into the fold.
But what would the hero's journey be without opposition? US slots have their fair share of obstacles to surmount. Chief among them? The country's piecemeal approach to regulation.
A growing market
Of course, currently only a small portion of US players can access online slots legally. Regulation takes time, and US gamblers are already experiencing waves of change in the form of legalised online sports betting.
In some states, legislators want a few years of legal betting before expanding the market further. Others see the product as more dangerous, reflecting rising concern and regulatory barriers in Europe. There are educational, regulatory and legal hurdles to overcome.
Even the current addressable market presents its own hurdle: can you launch the same game in multiple markets?
"We need to think holistically and ask if we can launch the same slot game in New Jersey and Pennsylvania despite gaming rules being slightly different," says Whitworth. "To be sure of this, you need a good compliance and game development team working in unity."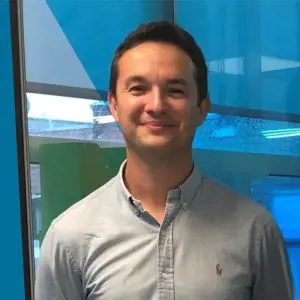 Other slots experts reflect that general outlook. In essence, the US is a challenge, but so is every market. Developers are well-equipped to manage the process from start to finish; after all, the state-by-state approach could be seen as a parallel of Europe's country-by-country model.
In some ways, the US market can be more manageable than mature regions in Europe, some suggest.
"I have found that there is a bit more stability in the US regarding general game regulations compared to Europe overall," says Fallon. "The US market tends to set up a regulatory framework first and then make slight modifications over time, including sometimes relaxing certain rules.
"Europe has worked differently with the market opening and then becoming highly regulated in certain countries. These regulations are often more restrictive and can significantly impact game suppliers and operators, creating a scramble to rework and redesign."
Bauer of Greentube posits that regulations don't interfere much with the actual game-development side. He says restrictions instead create space for innovation, with developers coming up with new concepts and solutions.
"In addition, product variety in the land-based market was never as state-specific as in Europe," he adds. "Therefore we are optimistic that slots can be successful nationwide."
But the primary test, according to Millar, is in changing US players' perceptions.
"Online slots are still a new addition to the market, and most are looking at online gaming as an unlawful activity. That hesitancy is going to take a little time to shake loose."
The benefits, though, far outweigh the complications of the US market, Millar notes. The space will only continue to grow.