Selling the picks and shovels for the US gold rush
Tom Waterhouse made his name as a bookmaker, first as CEO of his own brand, before leading William Hill Australia. Now, as an investor, he sees an industry in need of an overhaul, and is looking for the companies capable of driving that disruption.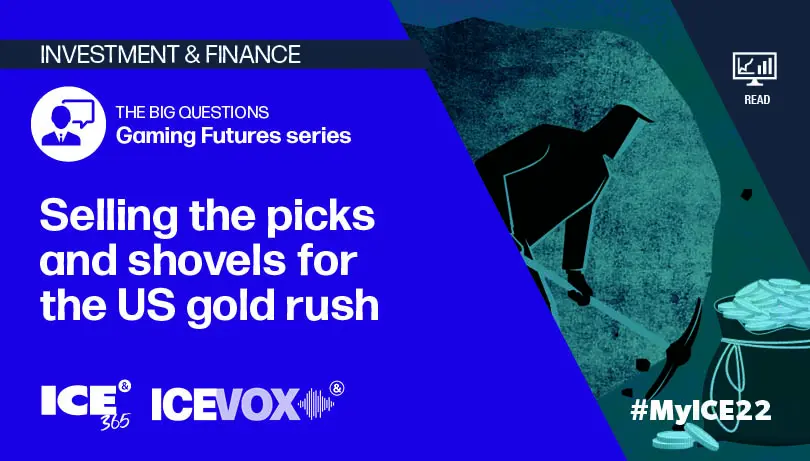 "We believe that in a gold rush, sometimes it's more lucrative to sell the picks and shovels, rather than dig for the gold yourself," says Tom Waterhouse of the ethos behind his investment fund Waterhouse VC.
It will look to identify and back the suppliers - the picks and shovels - that will become long-term, key components feeding into operators - those digging for gold. That strategy is informed by Waterhouse's tenure leading first TomWaterhouse.com, the betting site that bore his name, and subsequently William Hill Australia, which acquired the business for an initial AU$34m in 2013.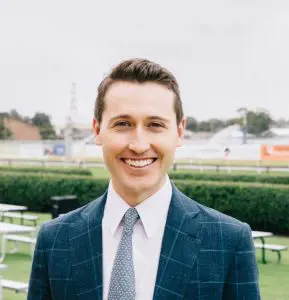 He admits that the shift from being an on-course bookie to running an online operation opened his eyes to the extent that technology acts as a key differentiator from the competition. That, Waterhouse points out, is generally provided by external suppliers.
"I thought it was very easy for analysts to assess the valuations of operators like Flutter, Caesars, MGM or DraftKings - it's the same lines of the P&L they are analysing," he explains. "It's much harder for an investment firm or an outside firm to really understand which of the suppliers are key to the growth of these operators."
Considering the fund's first investment was BetMakers, the Australian business now leading the charge for fixed-odds race betting in the US, it's certainly off to a strong start.
"We saw how important the fixed-odds data was for both the trading teams," Waterhouse says. "And also to the racing industry, which needs compliance data, integrity data, and also get paid their race fees by having the distribution go wider than their local markets.
"That was our first investment, and our focus has been on finding products and businesses we like, that we think will deliver long-term value to shareholders."
Institutional expertise
That's not to say there is no interest in the industry's big guns. Waterhouse VC has also build up positions in the likes of Playtech and Flutter Entertainment. The former's upcoming sale - to Aristocrat at the time of writing - is likely to see it make a successful exit.
"We do invest in larger companies, but we're really parking cash there while we look for the suppliers to invest in," Waterhouse explains.
He argues that Flutter, for what it has done in Australia, is the best practice example of how an incoming operator can successfully execute in a regulated market. It could be argued that its US strategy, via FanDuel, is an updated version of the same playbook.
"What they've done with Sportsbet is incredible, the way they've managed that business from how they bought into it, to how they've dealt with the authorities, to how they've marketed, kept engaged, improved the product, innovated - it should be a case study at business schools," he says.
When Paddy Power acquired Sportsbet in 2009, it recorded revenue of €31.8m, and a €4.6m operating profit. Fast forward to 2020, and that jumps to £1.08bn in revenue, and earnings of £318m. Flutter, Paddy Power's parent today, is led by Peter Jackson, a CEO Waterhouse notes is "obviously brilliant", and surrounded by a "first class" team.
This makes it a decent investment for parking cash, and one that the fund is likely to hold in the long term.
But that sort of B2C operator will require an "unlimited" spend on marketing, technology and people, as part of a "never-ending" battle for scale. "I think the suppliers, for us as a firm, are far more interesting," he continues.
Follow the money
Waterhouse VC wants "to find companies that basically reflect where we think the industry is going", he continues. It's a case of identifying the growth opportunities, then looking at  businesses with teams and technology capable of helping the largest operators seize on that opportunity.
And there are a few areas of particular interest, he continues. First is affiliate marketing. Waterhouse admits there has been a shift away from affiliates in Europe and Australia, the US offers a new opportunity at a time when cost per acquisition is eye-wateringly high.
Rather than a "necessary evil", he views them as critical for emerging operators.
"Operators in the US, big and small, are spending up to $1,000 per customer acquired in their pursuit of crucial US market share," Waterhouse explains. "These high CPAs are coupled with massive budgets. The top two US players [Flutter and DraftKings] are both spending around US$400m per half year on marketing."
There is also interest in esports, particularly around fixed-odds data and information, as well as peer-to-peer solutions providers, such as social integration through an exchange, tipping, betting against friends or following bets.
These solutions and the companies that offer them, he argues, are set to have their heyday in the coming years. Considering the huge marketing investment seen in the early days of US sports betting, there are signs that operators are increasingly looking to product as a path to generating returns.
"If you can find a great product, such as same game multis, same race multis, cashout, different bet types, having unique things on your user interface, these things differentiate [your offering]," Waterhouse says. " [The] stickiness of your customer dramatically changes. That retention metric is a key driver.
"That's what's interesting in focusing on the product side. I put my William Hill hat back on, and think what products would really shift the dial," he continues. "And once you get into the likes of FanDuel, DraftKings, PointsBet, and all the other operators, the supplier's value dramatically changes.
"When you change from being live with a small operator in Europe, to being live with those US leaders, growth accelerates."
Lessons from Australia
Being able to think from the operator perspective may prove to be Waterhouse's competitive advantage. After all, William Hill's acquisition of TomWaterhouse.com came as part of an "abrupt change" in the market, that saw an influx of international operators jostle for position Down Under.
"When they changed the advertising restrictions in 2008, and iPhone and 3G came out in the same year, it was dramatic," he recalls. "It went from significant amounts of money being wagered on-course, to Paddy Power moving in and buying Sportsbet.
"There was wall to wall advertising as part of this ramp-up, and suddenly businesses were selling to William Hill for $700m."
There are clear parallels to the US, as new channels open, marketing explodes across the country and businesses see valuations spike. What differs from Australia, however, is the speed of the change.
"What happened in Australia over ten years has already happened in the US, and it has been accelerated by the digital shift caused by Covid-19. It is really moving at super speed, and that's very exciting for our fund."
Another key difference is that the US does not have the same betting heritage as Australia, a country that, per capita, is the largest market for gambling in the world. That means there is huge scope for disruption, particularly around the user experience.
The changing face of betting
The user experience, Waterhouse explains, "is not defined at all". There is no set format that is widely used and accepted, considering legal wagering has only been widely available since 2018, and the stakeholders eyeing up the sector is continually growing.
Whether that's streaming sites such as DAZN and Fubo TV, merchandisers like Fanatics, or established media portals, not to mention more buy-in from the leagues, there is huge scope to reshape betting.
"[With] these large companies, such as Disney and ESPN, or the NBA and NFL, you've got serious players coming in. That's the opportunity, and why we're so interested in what shapes the user experience," he says.
"Because it's very much what it was 20 years ago - it's a blank canvas to redefine what that looks like."
There's also the impact of emerging technologies to consider. With Square, WhatsApp and Twitter allowing crypto payments, consumers are increasingly used to seamless experiences, where transacting and signing up can be done in a matter of seconds. "You're already seeing that with the massive growth in the unregulated space, thanks to the ease of use."
Those offshore markets, Waterhouse continues, are increasingly adopting digital tokens and blockchain. Companies that take those elements into legal offerings are of particular interest to his fund.
And the US has already arguably cut desktop out of the equation; where the industry once talked of online betting, it now talks of mobile betting, thanks to its adoption in the US. The next phase of evolution could see the operator interface removed entirely.
Giving bettors a voice
This has influenced Waterhouse VC's backing of VoxBet, previously known as Onionsack. The supplier facilitates betting via voice commands, similar to Amazon's Alexa or Apple's Siri. The rationale is simple - while the search giants once offered users lengthy drop-downs to sift through to find what they want. Betting sites did the same. Two decades on, little has changed for sportsbooks.
The likes of Google, however, now offer single line on a web page, or a button to click and speak.
"Why can't betting sites be like that? If it isn't VoxBet that achieves it, it'll be someone else, and from our perspective, we want to support them with the investment, and also support other businesses that will be at the forefront of change."
The business, he points out, has "done an incredible job". "They've got unlimited bets running through their system, contracts with the biggest operators including Betsson, PMU, Paddy Power and William Hill, so they could really change the industry for the better," Waterhouse says. "Today, their platform processes over one million messages per month." This reflects wider trends in the adoption of voice search; 50% of 16-34 year olds use it, compared to 23% of those aged 55 to 64. And if people have Alexa at home, why shouldn't it be used to place bets?
"What makes you think people will be happy going through various drop-down menus - that takes up to a minute, when you can do it in 10-15 seconds by simply saying your wager?"
It could be argued that with operators focused on expansion and acquiring customers, the onus is on suppliers to provide the innovation. Not only to support their partners' growth, but to justify their existence, especially in the US where operating and marketing costs are particularly high.
By supporting this sort of innovation, Waterhouse believes he's identified a key niche that will drive the market's future growth.
"If you can find a great product that's innovative and important to the sportsbook and casino operators, this is where there will be significantly higher returns," he says.
"It's a different type of investment; if you're looking for a stable return over ten years, Flutter is a good business, but our fund is focused on finding those that provide services, so that's where the majority of our team spends their time."