Cutting through: Learning to live with marketing restrictions in Belgium
Belgium was among the first regulated markets in Europe to bring in major marketing restrictions for gambling, including a ban on bonuses that came into effect in 2020. Yet, by following a code endorsed by the country's industry association BAGO, operators have been willing to go beyond the strict requirements handed down by law. Those in the market explain how they've learned to accept and adapt to the rules in place rather than work against them.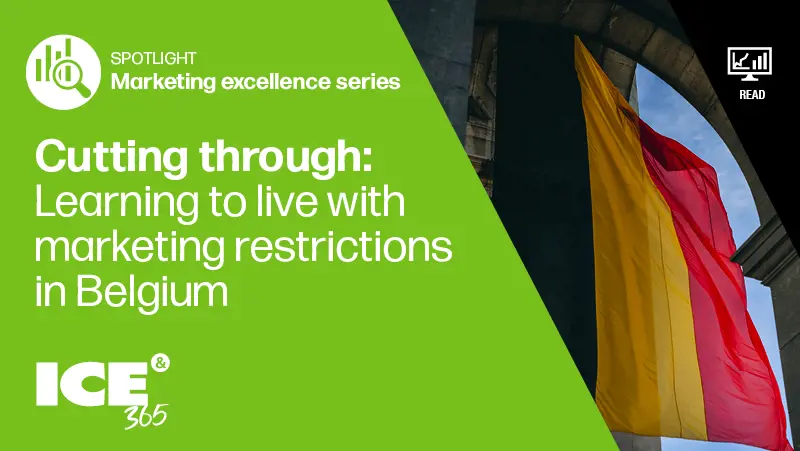 Countries across Europe have tightened rules on advertising in recent years, but Belgium has been among the first to get truly serious with its crackdown.
Marketing restrictions began in Belgium in 2011, when operators were first required to clearly explain their advertising strategies – and how they show moderation – to the regulator.
But it was in January 2018 that the major ad crackdown was approved by Royal Decree, becoming law later that year.
That decree included a ban on marketing online casino games, as well as a number of restrictions on bonuses.
While the casino advertising ban was ultimately overruled by the courts, things quickly got more difficult for operators looking to acquire customers, as a Council of State ruling ultimately replaced the bonus restrictions with an outright ban.
Belgium's marketing rules are still among the strictest of any regulated market, but many more countries have pondered similar levels of restriction.
Almost exactly three years on from the Royal Decree becoming law, it seems operators have learned to live with the rules.
Dealing with the rules
Stefan Venken, chief marketing officer for Napoleon Sports & Casino, says that ultimately the rules were created with player protection in mind, and thus any responsible operator should take them seriously.
"Why were they put in place?" he asks. "Well, the intention is always to protect the player. The rules are, in my honest belief, put in place to protect players. So what's important is the enforcement of those rules."
And Venken notes that despite the restrictions, there are many different channels still available to operators.
"If you look at the marketing mix, we're still allowed to do out-of-home," he says. We're still able to email our base, we're still able to do social media – both organic and paid ads – we're able to do content marketing, we can do affiliation and sponsorships are still allowed."
This attitude is not uncommon in the Belgian market. Indeed, industry association BAGO, which was initially critical of the Royal Decree when it was first introduced, has introduced many of its own marketing rules for members. Those in BAGO may not advertise specific products, nor can they suggest that gambling may be a path to financial success or that it is a question of skill. During Euro 2020, BAGO members opted to stop television advertising entirely.
Alexis Murphy, chief executive of BetFirst Group, says that BAGO sees promotion of responsible gambling as a key part of its remit.
"We're very conscious that we've got a big role to play, both in ensuring that the law is maintained, but also going beyond that in responsible gambling," he says.
Venken, himself a member of BAGO, notes that these rules help to create a "level playing field", as regulated operators cannot outcompete one another on marketing tactics.
Unregulated operators, however, are free to do so, at least when it comes to bonuses.
"The biggest challenge for us is the illegal side," Venken says. "The stricter you regulate the market the more attractive the black market becomes, and that's a challenge."
While Belgium has used blacklisting tactics to block almost 300 sites offering unlicensed gambling, new websites will continue to spring up and offer customers bonuses.
"The Gaming Commission is able to close down those operators, but they cannot close them down as fast as new ones pop up," he continues. "They simply don't have the resources."
Murphy expresses a similar sentiment.
"We said pretty much immediately after the bonus ban that there was a plethora of illegal operators advertising their bonuses on digital channels," he says. "Obviously by definition it's hard to measure the level of illegal activity, but I would say that probably upwards of 30% of customers before the ban were coming on specifically because of bonuses and one would have to imagine that a lot of them have moved to illegal operators.
"The bonus ban has undoubtedly created something of a problem in that area."
Leading channels
However, Venken argues that the rules have also allowed operators to be more creative in how they advertise.
"I think that, just because it's limited, it doesn't mean you can't be creative," he says. "They might reduce the type of marketing you can do but that just means you need to be even more creative. It's not that it's not workable. So I do feel that by following the rules and even, yes, proposing more restrictions, that does actually help to make sure that there will be a legal offer so that we can keep advertising.
"So it's just requiring us marketers to be a little bit more creative, a little more smart about how we approach things rather than simply blasting money and hoping for the best."
He says that the rules have naturally led to a change in the most popular techniques for marketing, with pay-per-click (PPC) ads among the main means of acquisition.
"If I look at our own marketing and that of our competitors, PPC is very big. Traditional affiliation used to be bigger, but with bonuses being illegal, affiliation – from a legal point of view – decreased a lot."
Murphy, however, notes that the most successful way operators have been able to attract new customers is simply from existing brand recognition, as ad limits have helped cement leading brands' positions.
"The beneficiaries of these changes in the marketing landscape are naturally the stronger brands," he says. "Affiliation as a channel is vastly diminished following the bonus ban, so direct traffic is probably the biggest channel for many operators."
Where next?
Yet the question from Belgium will ultimately be if a co-operative approach can help protect the industry from further restrictions, or if the appetite from those who oppose the industry continues to grow.
Following court rulings on various aspects of the 2018 decree, lawmakers set to work on creating a new framework that could potentially include more restrictions.
Whether new rules will limit marketing activity further or – as Venken predicts – merely codify existing rules for BAGO members and media entities remains to be seen, but both express confidence in a measured approach.
"Politically Belgium is quite complex, with a rich tapestry of parties making up some fairly varied coalitions," Murphy says. "So you've got a lot of politicians from different parties posing different solutions ranging from outright bans to more measured restrictions. So concretely it's very difficult to tell right now what might change.
"But the government and the Gaming Commission understand the channelisation issue, and they understand that legal operators operate as responsible operators should. I'd be fairly hopeful that a responsible and measured outlook will prevail."
Venken argues that working with those who wish to see less advertising is the only viable path to protecting marketing channels.
"If you compare the alcohol sector and smoking, one has been working with regulators to see what they can do, while the other is completely out of the marketing sphere," he says.
"What is important to us is that we keep promoting responsible gambling so that we can keep on growing in a responsible, healthy and sustainable way. It's important for responsible gaming operators that we present ourselves as such and work with the regulator to avoid further marginalising the perception of the sector."