Intralot reports 8.5% decline in first quarter revenue
Greek lotteries and gaming solutions provider Intralot has reported an 8.5% year-on-year decline in revenue for the first quarter of its financial year, following weaker performances from all key business units.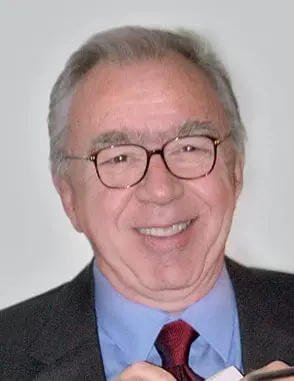 Greek lotteries and gaming solutions provider Intralot has reported an 8.5% year-on-year decline in revenue for the first quarter of its financial year, following weaker performances from all key business units.
Group revenue for the three months ended March 31, 2019 fell to €192.7m (£170.4m/$215.5m), with the largest contribution coming from the sports betting vertical, which accounted for 47.6% of the total. A further 40.7% came from lottery games, followed by 5.4% from IT products and services, 4.1% from video lottery terminals, and 2.2% from horse racing.
Looking at revenue by business unit, all three main divisions struggled over the period. The Licensed Operations (B2C) segment reported a 9.6% decline in revenue to €119.1m.
This, Intralot said, was largely down to a €7.4m decline in revenue from its Bulgarian operation, blamed on a weaker virtual sports performance that resulted from a revised payout strategy for the product.
B2C performance was also hit by currency exchange fluctuations in Argentina which resulted in lower recorded revenue, in Euro terms, by €5.7m. On a local currency basis, revenue was up more than 20% year-on-year, though this was badly affected by hyper-inflationary economy reporting standards, as well as foreign exchange rates, with the Euro appreciating 101% against the Argentine Peso.
The Management division, comprising B2B and business to government (B2G) operations, saw revenue fall 11.8% from Q1 2018 to €24.0m.
Again, foreign exchange fluctuations hurt the division, this time in Turkey. While revenue was up around 17% on a local currency basis, this translated to a €2m decline in Euro terms.
Management was also hit by a decline of around €0.6m from its Russian operations, where a B2B contract was discontinued. A further decline of €0.6m resulted from a decline in draw-based game sales in Morocco, and the discontinuation of Intralot's supply contract with the country's Société de Gestion de la Loterie Nationale (SGLN).
Meanwhile, the Technology and Support Services division saw revenue drop 4.2% to €49.6m. This, Intralot said, was due to lower sales in Greece that resulted from the transition to a new contract with the country's lottery monopoly holder OPAP, which has a smaller value than the previous deal. Argentina's lower recorded sales in Euro terms also hit Technology revenue.
However, this was offset in part by strong growth from the US, where revenue grew by around €4.8m. This was mainly driven by Intralot's new contract with the Illinois Lottery, which launched in February, and a high Powerball jackpot in Q1. The supplier also recognised a positive foreign exchange impact resulting from the appreciation of the US Dollar against the Euro.
The supplier also saw Technology revenue boosted by around €1.5m as a result of a significant jackpot in Chile during the quarter, where it powers the state lottery operation Polla Chilena de Beneficencia.
"The first quarter results reflect the continuing impact from the partial loss of some contracts last year, though the successful launch of the Illinois Lottery landmark project on February 18, 2019 has started and will continue to offset these effects incrementally throughout the year," Intralot group chairman and chief executive Sokratis Kokkalis (pictured) commented.
Intralot's gross gaming revenue for the period declined 5.9% year-on-year to €109.1m, with non-payout related GGR falling 7.1% to €74.3m, and payout related GGR down 3.3% as a result of the weaker top line performance of its B2C assets.
Gross profit, after revenue-related costs, was down 15.0% at €39.8m, with earnings before interest, tax, depreciation and amortisation declining 14.7% year-on-year to €31.8m.
While Intralot benefitted from €4.9m in other operating income, this was offset by a 14.1% increase in operating expenses to €32.4m. This left earnings before interest and tax of €12.3m, down 43.6% from the prior year.
After interest expenses of €11.0m and other finance-related costs were stripped out, plus a foreign exchange benefit of €3.7m factored in, earnings before tax stood at €4.5m, down on €8.3m for Q1, 2018.
Intralot's net income after tax and minority interests (net loss) for the quarter widened to €12.2m, up from €6.0m in the prior year. This comprised a €10.8m loss from continuing operations, and a €1.4m loss from discontinued operations.
Despite this, Kokkalis highlighted legislative progress in the US as a sign of future improvements, highlighting developments in two states that looked set to hand exclusive rights to operate sports betting to the Intralot-powered state lotteries.
"Continuing positive news from advances in the sports betting legislative environment in the US, in the District of Columbia and Montana, create immediate prospect for new revenue streams in the promising US sports betting market," he said.
"We are also very optimistic about Gamenet, our asset in Italy, which announced very strong growth in the first quarter of 2019.
"In addition, Intralot recently signed an important contract with BCLC in Canada to provide the Lottery Gaming Engine along with terminal hardware/software and services, marking our entrance to the Canadian market," he continued.
He added that the plan to restructure the business would ensure operational improvements and cost savings to further boost the company's bottom line.