Stoiximan deal helps OPAP revenue grow to €1.54bn in 2021
Greek operator OPAP recorded €1.53bn (£1.28bn/$1.69bn) in revenue in 2021, a 36.2% year-on-year increase, as the acquisition of the remainder of Stoiximan helped the business diversify its operations with greater focus on online betting and gaming.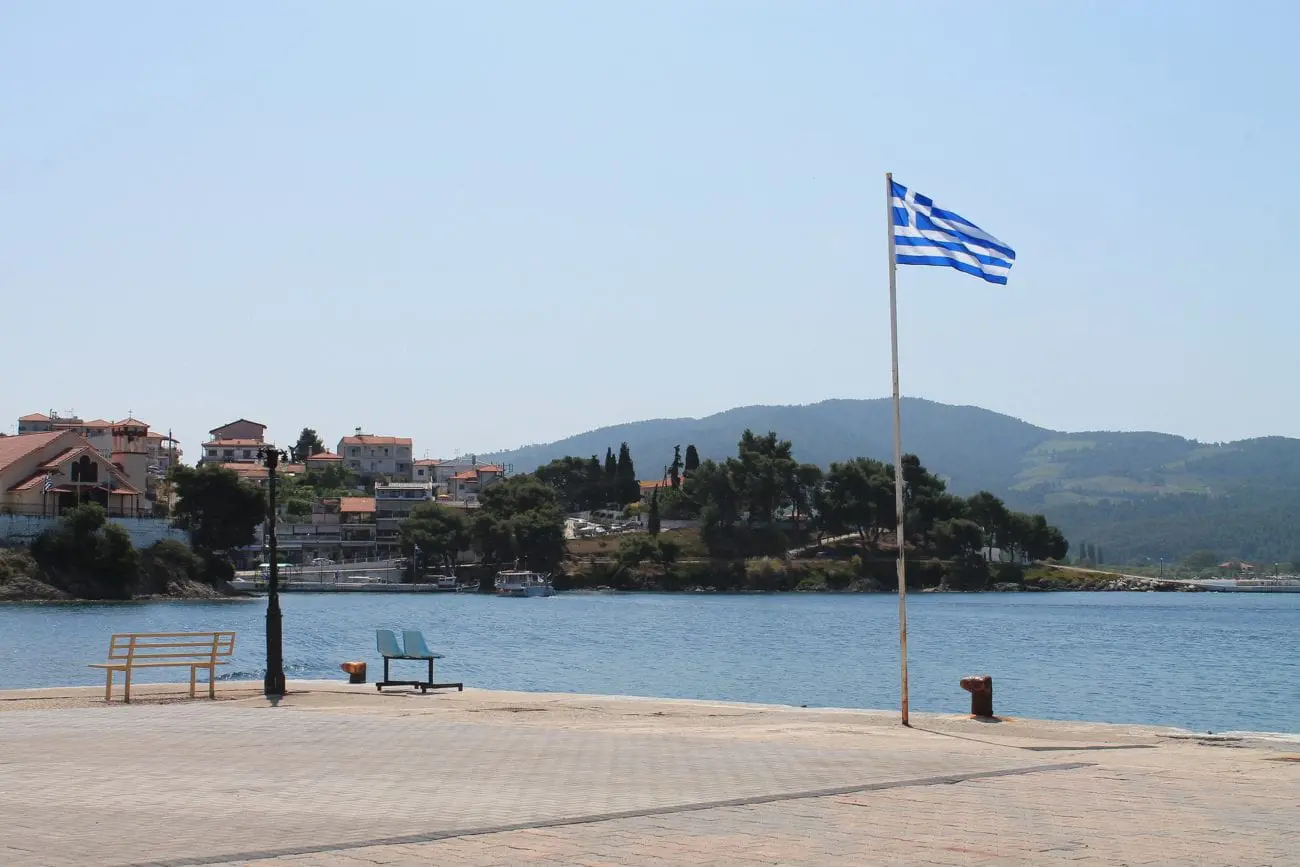 Breaking down this revenue total by game type, lotteries were the largest contributor, bringing in €549.2m, which was 5.9% more than in 2020.
This was followed by retail betting, which brought in €283.0m, up 5.6%, as pandemic-related restrictions continued to have an impact.
"Our retail business demonstrated high resilience, with recovery ramping up, even though our stores had to suspend operations for several months and adjust to strict healthcare restrictions after reopening," OPAP chief executive Jan Karas said. "Our comprehensive commercial plan and well-accepted loyalty programmes played a key role to this end." Online betting, meanwhile, experienced a sharp increase in revenue, by nearly 500% to €238.4m. Similarly, revenue from online gaming grew more than sevenfold to €184.8m.
Instant win betting was up 16.4% to €88.8m.
Both of these online increases were mainly due to the business acquiring the remainder of sports betting operator Stoiximan through a number of deals executed during 2020 and 2021.
"Online remained a key growth driver for OPAP, even after retail reopening," Karas said. "Our online customer base grew further, supported by upgraded front-ends and targeted CRM activities. Additionally, our dual strategy continued paying off, with Stoiximan's full consolidation clearly aiding our performance."
Meanwhile, video lottery terminals was the only segment to experience a decline, as revenue dipped by 2.7% to €194.6m.
The business then paid €494.9m in contributions, levies and taxes based on gross gaming revenue for net gaming revenue of €1.04bn, up 41.1%.
The business then paid €277.9m in commission to retail agents – mostly lottery retailers – as well as €160.2m in other direct costs, which mostly came from its online segment.
In addition, OPAP made €173.7m in other operating income, up 40.7%, most of which came from telecommunication and emoney services. However, it also paid €74.4m in operating costs from this segment, though this was slightly less than last year.
It then made a further €213.7m in other operating income connected to its exclusive lottery concession, more than five times what it made in 2020 from this area.
It made a further €443,000 through businesses in which it has a non-controlling stake, leading to a net profit of €872.1m, up 68.4%.
OPAP then paid operating expenses of €321.8m, which was 25.2% more than in 2020. Of this total, €95.3m came from lotteries, €53.9m from retail betting, €54.9m from online betting, €42.0m from online gaming and €34.2m from video lottery terminals. In addition, €9.5m came from instant games, €11.6m from telecommunications and emoney services and €20.9m from other sources.
This led to earnings before interest, tax, depreciation and amortisation (EBITDA) of €550.3m, up 14.8%.
On top of this, the business incurred depreciation and amortisation expenses of €149.5m, which was 2.5% less than in the prior year.
This meant its operating profit was €400.8m, up 60.4%. Lotteries were the most profitable segment, bringing in €254.9m, while €118.4m came from retail betting, €44.6m from online betting and €20.5m from online games. On the other hand, the video lottery terminal segment recorded a loss of €14.2m while the instant game segment reported a €21.7m loss.
After finance-related income of €2.3m and finance costs of €45.9m, OPAP made a pre-tax profit of €357.3m, a 65.3% year-on-year increase.
The operator paid €96.4m in income tax, resulting in a final net profit of €260.9m. This was 31.0% more than in 2020.
"OPAP reaffirmed the strength of its business model, posting robust results and a solid financial position in 2021, despite persisting pandemic challenges," Karas said.
Looking specifically at the fourth quarter, gross gaming revenue more than doubled to €498.5m. After taxes and levies, net gaming revenue was €346.2m, up 143.3%.
When commissions and non-gaming revenue were accounted for, its gross profit, meanwhile, came to €195.3m, a 151.4% increase.
After €93.2m worth of operating expenses, OPAP's EBITDA came to €170.4m, more than triple Q4 of 2020's total.
However, following depreciation and amortisation, financial costs and tax, the operator made a net profit of €81.2m, which was 38.5% less than in 2020.
"Overall, Q4 of 2021 was historically one of the best performing quarters, in terms of GGR and cash reserves were further expanded," Karas continued.
Looking ahead to 2022 and beyond, OPAP said it hoped to increase its focus on online betting and gaming after the Stoiximan deal, in order to "turn online into the second strong pillar of our business".
This includes steps such as the launch of a new sports betting platform, which is set to go live in early 2023.