Sazka hails green shoots following Covid-19 shut-down
Czech gaming conglomerate Sazka Group says it is showing signs of recovery following the novel coronavirus (Covid-19) shut-down, which resulted in revenue and profit falling in the first half of 2020.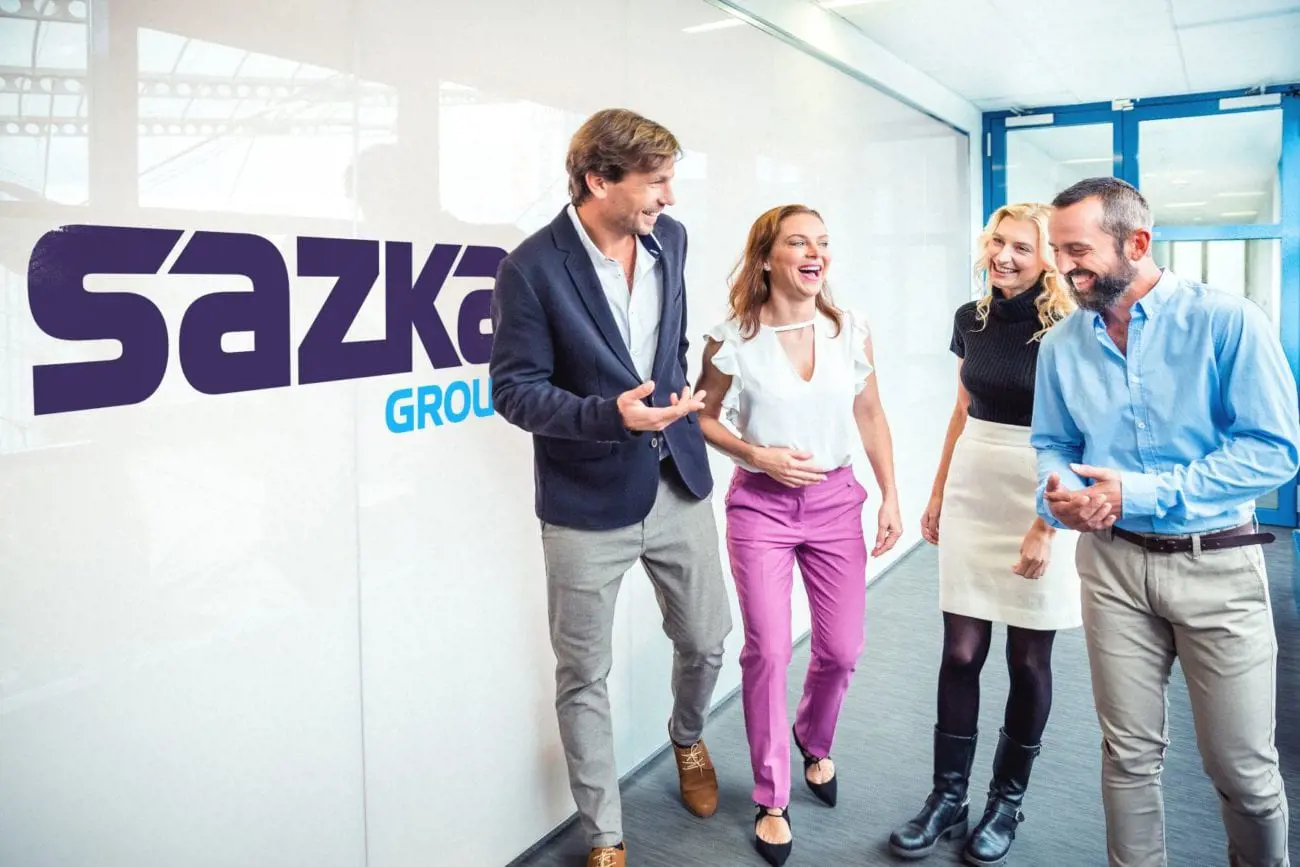 Czech gaming conglomerate Sazka Group says it is showing signs of recovery following the novel coronavirus (Covid-19) shut-down, which resulted in revenue and profit falling in the first half of 2020.
Amounts wagered across all brands and markets declined 28.8% year-on-year to €1.84bn (£1.70bn/$2.18bn) over the six months to 30 June.
Once €1.19bn was paid to players as winnings - down 29.2% - the business posted gross gaming revenue of €651.9m, a 28.2% drop from the prior year.
"Our diverse geographic exposure, game portfolio and sales channels, the wealth of knowledge and expertise we have within the organisation, and the agility and resilience of our team meant that we were well placed to deal with Covid-19," Sazka chief executive Robert Chvatal said.
"They also positioned us well for recovery when the situation began to normalise. Over the last few months performance across geographies and products has been returning towards, or in some cases is above, pre-pandemic levels."
Sazka's largest market for the period by far was Greece and Cyprus, where OPAP, in which it holds a 43.33% stake, saw revenue fall 34.8% to €507.9m. As outlined in OPAP's H1 results yesterday (10 September), the business saw revenue drop across all product verticals, though noted that once its retail outlets began reopening from 11 May, performance had recovered strongly.
In the Czech Republic, however, government restrictions were lifted in mid-May. During this period at least 70% of Sazka's points of sale network remained operational, rising to 95% before restrictions were lifted in full. As such revenue from the country actually grew year-on-year, rising 11.7% to €144.0m.
Looking at revenue by product vertical, this broke down to GGR of €364.5m from numerical lotteries, down 26.3%, while instant win revenue was down 36.6% at €43.8m.
Sports betting, meanwhile, saw its contribution decline 33.2% to €130.0m, and video lottery terminals revenue dropped 35.6% to €90.1m.
While online games remain the smallest segment for Sazka, the channel's contribution grew strongly in a period where people were largely restricted to their homes. Revenue for online-only products more than doubled in H1, rising 128.5% to €23.5m.
"Whilst the future impact of Covid-19 on businesses and the economy is hard to predict, it is clear that the pandemic has allowed us to accelerate our strategy of increasing online sales, including of traditional products and digital-only games," Chvatal noted.
"This was already a major strategic focus for us and our experience in the last several months has only emphasised the benefits that it can bring."
The business paid €223.1m in lottery taxes for the month, after which Sazka's net gaming revenue for the period came to €428.8m, down 31.4% year-on-year.
It then recorded additional revenue of €55.7m from the sale of goods such as mobile top-ups in its retail outlets, while other operating income - including deferred taxes owed by OPAP - rose to €21.5m.
Over the half-year period, the retail shut-down resulted in a decline in commission paid to retailers, which declined 33.3% to €133.7m. Spending on materials, consumables and services also fell, to €121.5m.
Sazka's marketing spend declined to €35.3m, while personnel costs fell marginally to €50.0m. Other operating expenses, however, almost tripled to €31.2m. This resulted from financial support provided to sales agents, as well as higher costs for OPAP.
The business also reported €32.7m from its share of profits in businesses in which it holds an equity stake. This breaks down to €6.3m from Greece and Cyprus - OPAP's stake in Kaizen Gaming's Stoiximan and Betano brands - and €17.7m from Italy, where Sazka holds a stake in Lottoitalia.
It also received an €8.7m share of profits from Casinos Austria, in which it completed the acquisition of a 17.19% stake in June, bringing its total holding to 55.48%. Going forward, Casinos Austria will be reported as a fully consolidated subsidiary.
After operating costs, earnings before interest, tax, depreciation and amortisation (EBITDA) fell 41.7% to €167.1m. Depreciation and amortisation charges rose 16.0% to €69.0m, resulting in an operating profit for the half year of €98.1m, down 56.8%.
Net finance costs rose 22.2% to €42.5m, largely down to Sazka shoring up its financial position by agreeing new bonds and loans during the six month period. This left a pre-tax profit of €55.7m, down 71.1%. After €13.7m in income tax - down from €47.3m in H1 2019 - Sazka's net profit from continuing activities fell 71.1% to €42.0m.
The prior year's figures, however, were significantly improved by a €277.3m gain on the disposal of Sazka's Czech business, plus a €15.6m share of profits from that operation, for a final net profit of €438.0m in H1 2019.
As with most operators that have a significant land-based presence, Sazka felt the full force of Covid-19 in the second quarter of 2020. For the three months to 30 June, in which land-based operations were shuttered for around half of the period in all markets, amounts wagered fell 44.8% to €706.8m.
Once player winnings were subtracted, gross gaming revenue for the quarter fell 45.3% to €246.6m, with net gaming revenue declining 47.6% to €161.9m after lottery taxes were taken out.
Q2 EBITDA was down 65.9% at €42.6m once additional revenue and operating costs were factored in, and after depreciation and amortisation, Sazka's operating profit dropped 97.4% to €2.5m.
Net finance costs totalled €8.5m, resulting in the business posting a pre-tax loss of €6.0m, though this was mitigated by an income tax benefit of €5.3m, resulting in a net loss of €625,000 for the quarter.
Looking ahead, Sazka said the recovery of its land-based networks began late in Q2, continuing into the third quarter. Digital only games and online sales remained strong, however.
"We expect performance to remain at similar levels for the rest of 2020 assuming no new material new restrictions or other impacts as a result of Covid-19," it explained. "We are constantly assessing the implications of Covid-19 on the group's performance. Any future local or national lockdowns, changes in behaviour and deterioration of GDP and private consumption could result in lower customer activity and negative impact on our sales."