Covid-19 recovery contributes to strong Q3 for Intralot
Greek gaming solutions provider Intralot reported an increase in turnover for the three months to 30 September 2021, as key territories recovered from Covid-19 shutdowns.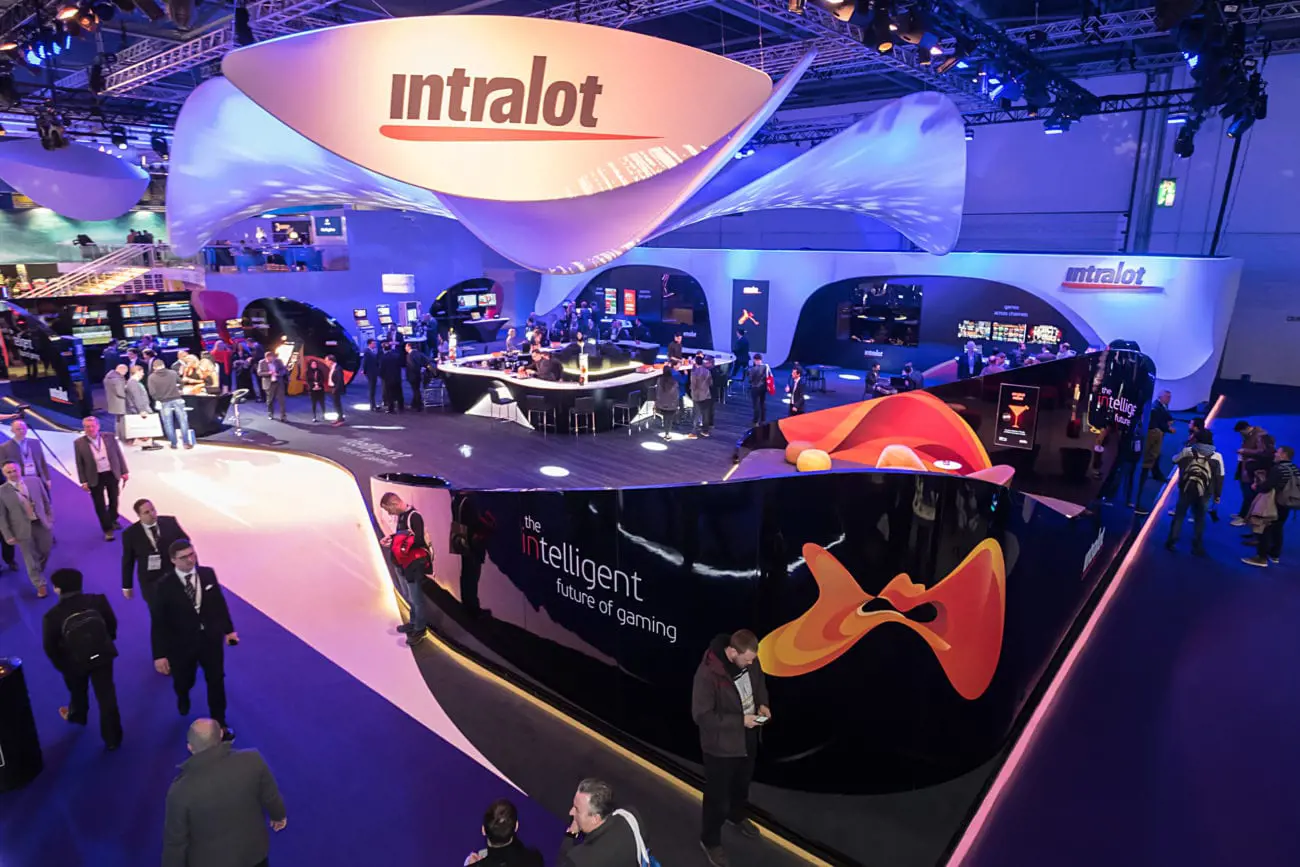 Intralot reported a 8.2% year-on-year uptick in turnover, comprising amounts wagered on B2C products plus revenue from supplier contracts, to €100.2m.
This, it said, was down to significant growth in the US and a higher contribution from Croatia as a new contract with Hrvatska Lutrija came into force. Across other key markets, it saw business recover from the pandemic.
The bulk of this total was generated through technology supply deals, which accounted for €56.2m of the total, with a further €33.2m coming from licensed B2C operations. Game management contracts made up the remaining €10.3m of turnover.
After player winnings were paid out from the licensed operations, gross gaming revenue from this segment came to €12.6m. This, coupled with €67.9m from B2B contracts, resulted in a group total of €80.5m, up 8.5%.
Costs of sales for the quarter - comprising player winnings and revenue-related expenses - actually declined marginally to €71.4m, and once these were deducted from turnover, the business was left with a gross profit of €28.8m. Once operating expenses were factored in, earnings before interest and tax were up significantly, to €6.3m.
Factoring interest, depreciation and amortisation charges back into this figure resulted in earnings before interest, tax, depreciation and amortisation (EBITDA) of €28.3m, a 49.5% increase.
Intralot then recorded significant gains of €42.2m from third-party investments, and €46.0m in interest and similar income. This resulted that operating profit jumping from a €13.7m loss in Q3 2020 to €67.2m.
After €3.7m in taxes and a small loss from discontinued operations, net profit for the quarter came to €63.5m.
This strong third quarter performance contributed to turnover for the year to date rising 24.4% to €302.8m, aided by growth across all key verticals.
Turnover, or amounts wagered, for licensed operations grew 37.7% to €94.8m, thanks to improvements in Malta and Argentina, where growth mitigated a particularly week currency exchange rate.
Technology and support services were the biggest contributor to turnover for the year to date, at €173.4m, which Intralot credited to a strong US performance. Turnover from the region was up 22.9% year-over-year, thanks to growth in lottery operations, aided by a significant jackpot in January.
Australia also recovered strongly from Covid-19, while Argentina's recovery, coupled with the launch of its new contract with Croatia's Hrvatska Lutrija mitigated a decline in sales from other markets.
The biggest growth came from management contracts, which was up 65.8% to €34.6m, thanks to an improved performance from sports betting games distributor Bilyoner in Turkey. Turnover from its contract with Morocco's La Marocaine Des Jeux et Des Sports was up €3.7m, while the launch of sports betting for lotteries in Washington DC and Montana contributed €3.3m to the total.
Looking at turnover broken down by product, lottery was by far the biggest contributor to Intralot's top line, accounting for €183.8m of the total. Sports betting followed on €53.0m, with a further €36.9m coming from IT products and services.
Racing made up €1.5m of group turnover, with the final €27.6m coming from video lottery terminals (VLTs).
Once player winnings were taken out, this left gross gaming revenue of €244.4m, a 21.2% increase from the prior year.
Subtracting costs of sales for the nine months to 30 September (including payouts to players) of €216.3m from the €302.8m turnover total, Intralot was left with a gross profit of €86.5m. Once other income and operating expenses were factored in, EBIT came to €17.5m, a significant improvement from the €9.2m loss recorded for the first nine months of 2020. EBITDA came to €82.6m, almost double the prior year total.
The increased share of profits from investments and interest income record in Q3 buoyed Intralot's bottom line for the period, resulting in the business swinging from an operating loss to a profit of €56.8m. After taxes and losses from discontinued operations, the business' profit for the year to date stood at €40.0m, compared to a loss of €62.0m.
"The nine-month results reflect the continuing strong operational performance combined with the positive impact of the capital structure optimisation agreement achieved in the beginning of August," Intralot chairman and chief executive Sokratis Kokkalis commented.
"The robust improvement in the cash flow generation and high EBITDA margins enhanced by reduced future debt servicing costs, highlight Intralot's strengthened overall financial profile and prospects to pursue new opportunities for growth through strategic partnerships."