Ladbrokes Coral: solid results, but Lads performance is key for 2017
Ladbrokes Coral's trading update was encouraging, but Lads' product and tech performance, along with widely-anticipated new UK regulations, will hold the key for the group in 2017.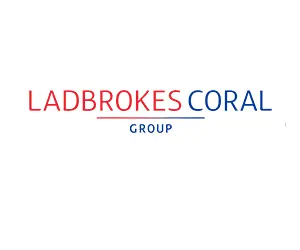 Ladbrokes Coral's trading update was encouraging, but it is Ladbrokes' company and product performance, along with widely-anticipated new UK regulations, that will hold the key for the group in 2017.
Amanda McCormack
Newly-merged Ladbrokes Coral published a solid update yesterday with full-year results due at the end of March expected to show a 17% rise on 2015 operating profits.
The group said the improvement in performance did not yet fully reflect the merger, however, it is Ladbrokes' company and product performance, along with the widely-anticipated regulatory clampdown in the UK, that will affect the group most in 2017.
Although sporting results favoured punters in the last two months of 2016, Ladbrokes Coral said full year operating profits would be within the range of £275m-£285m, a 17% rise on 2015's £235m figure. The 2016 figure was made up of Ladbrokes' contribution of £101m and Coral's £179m.
With UK regulations looming, including the Department for Culture, Media & Sport's (DCMS) current Triennial Review of Stakes and Prizes, regulation is bound to be one of Ladbrokes Coral's biggest challenges going forward.
The Triennial Review of Stakes and Prizes will look in general at prizes, stakes and number of machines per betting store, among other things, and is likely to recommend the maximum stake allowed on fixed odds betting machines (FOBTs) is cut drastically from its current £100.
Patrick Coffey, analyst at Barclays, said the maximum bet for FOBTs would likely not fall below £25, but other sources believe it could fall as low as £10 or even £2.
Lads' product and tech need to keep improving However, while regulation will affect Ladbrokes Coral's share price, Coffey also pointed out that "Ladbrokes.com bridging the margin gap with Coral and peers will be the biggest fundamental driver of the share price in our view.
"Growth in marketing, product and gross win margins should drive cross-sell and operational gearing. Outside of regulation, if Ladbrokes' online margins are held back by poor product, technology and disappointing cross-sell it will impact investor sentiment.
"If any potential maximum stake reduction on B2 FOBTs is worse than we think in our downside case (i.e. less than £25), it would likely lead to material negative EPS [earnings per share] revisions (i.e. we estimate that £10 max stakes would hit EPS by 29%)."
With regard to EBITDA for Ladbrokes Coral, Coffey estimated that if maximum stakes on FOBTs were reduced to £25 this could reduce EBITDA by £36m from its current rate.
Clearly downward pressure on FOBT stakes could force Ladbrokes Coral to close some betting shops, but online gaming sales are looking healthy, Ladbrokes.com saw sales rise 17% on the same quarter last year and Coral's were 13% ahead.
Growth should continue for Ladbrokes Coral's online divisions over the next five years.
"At a high level we expect Ladbrokes European Online to grow sports wagering levels by 10%-15%, we expect GWM (Gross Win Margin) from FY17 to improve 20bps/year due to mix (more football, less horse racing) and improved analytics (Coral has greater data analytics)," Coffey said in his note.
POC set up, tax hikes, investigations Tax rates will also be an issue, with a 5% increase in the UK Point of Consumption tax to 20% and a 5% increase in machine gaming duty pencilled in for 2017. The way point of consumption tax was implemented could also change, but this could be mitigated by reducing bonus levels.
Meanwhile the group and industry as a whole are being investigated by the Competition and Markets Authority (CMA) over advertising of free bets and whether terms and conditions are clear and fair.
The Gambling Commission is also focused on money laundering procedures within UK gambling, which could all affect Ladbrokes Coral this year. The key issue around these investigations will centre around enforcement.
If, as seems highly likely, the CMA or Commission call for new and more restrictive regulations on these issues, the likes of Ladbrokes Coral will be worried about how many of their competitors would actually stick to them.
Looking outside of the UK to Australia there are also concerns around regulation, with the state of South Australia looking at introducing its own Point of Consumption tax, a move that could be replicated around the country's states should it take hold in SA.
Ladbrokes Coral saw its 2016 results head significantly upwards in the region, reporting a 45% increase in sales year on year, driven by stakes growth of 57%.
Although Australia only made up around 2% of the company's profits, a 15% countrywide point of consumption tax would make the business unprofitable.
Related articles: iGB Market Monitor: UK faces tough challenges in 2017 Australia: what to expect in 2017 iGB Market Monitor: Sportsbet and Tabcorp lead Aus market, regulatory hurdles ahead Bookies launch campaign against Australian PoC tax