Bulgaria, Turkey and Covid-19 drag down Intralot in H1
Greek gaming and lotteries operator and supplier Intralot reported a 55.5% year-on-year decline in revenue for the first half of 2020, after its B2B and B2C operations suffered from ongoing struggles in Turkey and Bulgaria.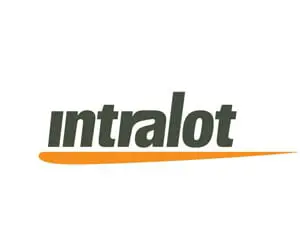 Greek gaming and lotteries operator and supplier Intralot reported a 55.5% year-on-year decline in revenue for the first half of 2020, after its B2B and B2C operations suffered from ongoing struggles in Turkey and Bulgaria.
Revenue for the six months to 30 June fell to €168.2m (£150.6m/$199.2m), and over this period revenue from Intralot's licensed operations (B2C) division collapsed, falling 74.9% to €57.7m.
This was largely down to upheaval in Bulgaria, which saw Eurofootball's operations shut down after its licence was suspended in February. The Bulgarian shut-down alone cut revenue for the division by €140.3m, while novel coronavirus (Covid-19) disruption in Malta led to a €17.6m revenue hit, and a €14.0m decline in revenue from Brazil and Argentina.
For its B2B and government contracts division, revenue from management contracts plummeted 73.2% to €11.8m. This once again highlighted the ongoing impact of the loss of the Turkish sports betting contract in April 2019, and a decline in revenue from Bilyoner, a distributor of sports betting games in which Intralot holds a 50.1% stake.
Intralot said it had seen Covid-19 restrictions lifted in various markets earlier than had initially been expected, meaning the top line impact of the pandemic had been lower than expected.
"For or example, in the US, monthly data show a high degree of resilience of our operations, and in Malta the lockdown was lifted on early May, earlier than anticipated," Intralot explained. "In Morocco, despite an earlier than anticipated lockdown lift, the lift has been followed by turbulence, i.e. local lockdowns that have affected the local economies and our operations."
Performance in Australia and South American jurisdictions, however, had been affected as expected.
The decline was much less pronounced in the other B2B division, technology and support services, which saw revenue fall just 5.5% to €98.8m, making it by far the largest contributor to group revenue. This included an increased US contribution, thanks to Intralot's new lottery contract in Illinois, and one-off boosts from new projects with the British Columbia Lottery Corporation and the Ohio Lottery.
Gross gaming revenue, comprising the B2B contributions and licensed operations revenue minus player winnings (€23.0m, down 67.0%), was down 38.8% year-on-year to €133.5m.
Turning to outgoings, cost of sales for the first half reflected the decline in revenue, falling 54.4% to €137.6m. This resulted in gross profit for the period coming in at €30.6m, down 59.9%.
Intralot then recorded a further €8.6m in other operating income, while selling and administrative expenses declined to €11.9m and €35.8m respectively. After €1.4m in research and development expenditure of €1.4m and €1.1m in other expenses, earnings before interest and tax swung to a loss of €11.0m.
Once interest, taxes, depreciation and amortisation were factored back in, EBITDA for the half was down 54.5% to €26.7m.
After finance related costs, including €25.1m in interest expenses and a €4.6m loss from investments, Intralot posted a €42.8m loss before tax, compared to a €1.5m loss in H1 2019.
While it recorded an €0.2m income tax benefit, the business' net loss for the half widened from €4.6m in the prior year to €42.6m. Once an €0.3m loss from operations in which Intralot held a non-controlling interest, this increased to a net loss after tax of €42.9m.
"During the first half of 2020 we have navigated through the COVID-19 pandemic as well as the effect of discontinued operations in Bulgaria and Turkey," Intralot group chief executive Chris Dimitriadis commented.
"We have revisited our strategy, accelerated its execution, reorganised the group, gave priority to our customers and to our people, addressed our financials with prudency, diversified our portfolio even further, ensured continuity in service provision and identified ways to unlock the hidden potential of our digital technology."
This followed a difficult second quarter in which revenue declined 64.2% to €66.3m. Intralot's gross profit for Q2 fell to €10.4m, a 71.5% decline, and after operating expenses posted a loss before interest and tax of €8.4m, compared to a €5.7m profit in 2019. EBITDA, meanwhile, declined 60.5% to €10.6m.
After financial items, the business posted a €28.0m operating loss, which after a €2.2m income tax benefit resulted in a net loss of €25.8m from continuing and discontinued operations.