Las Vegas gets in the game: Esports in Sin City
Las Vegas is positioning itself with an expanded wagering menu and a new $1.9bn, 18,000-seat immersive entertainment venue that could help make the city the esports capital of the US.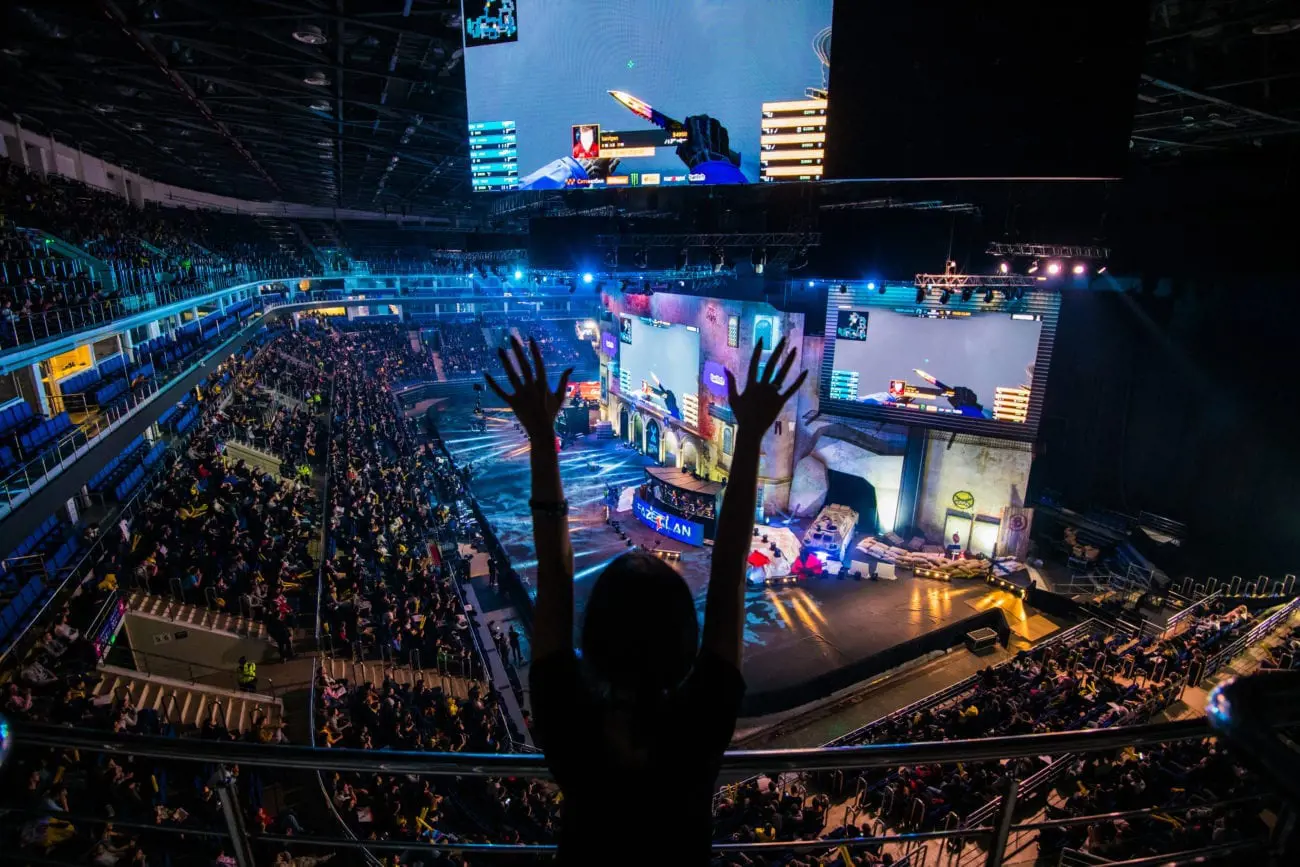 The American casino industry has been slow to adopt esports wagering with New Jersey considered at the forefront after expanding its sports betting menu earlier this year.
Now Nevada is preparing to take a place in the growing global sport, similar to the way it has become a center for championship boxing and mixed martial arts.
The state's Esports Technical Advisory Committee met in July for the second time ever. Members have set an October timeline to formulate regulations and set a wagering menu for leagues and tournaments for sportsbooks and types of bets accepted, including in-play wagering.
Its recommendations will be referred to the Nevada Gaming Control Board and Nevada Gaming Commission for approval by the end of the year.
Esports wagering has been especially slow to take off in Las Vegas, because existing rules require casino sportsbooks to petition state regulators each time they want to take bets on an event.
Proponents of esports expect that to change with wagering expansion along with the opening of the MSG Sphere at The Venetian scheduled to open in late 2023.
The Sphere is being touted as one of the most innovative venues ever constructed.
The main focus will be on concerts but esports will be on the menu along with boxing and mixed martial arts.
Madison Square Garden in New York City, the owner of the Sphere in Las Vegas, already hosts esports events and is well-versed in the industry.
Las Vegas has other arenas that have hosted esports events in the past. The 62,500-seat Allegiant Stadium, which opened in 2020, can also be used for major esports championships.
Early advocates
One of the biggest advocates of esports in Las Vegas is Seth Schorr, the CEO of Fifth Street Gaming, which manages the Downtown Grand in Las Vegas. He's a founding member of the Nevada Esports Alliance that has worked closely with the Las Vegas Convention and Visitors Authority and has a mandate to push Las Vegas and the rest of Nevada as a home for in-person tournaments.
"All of this effort continues to help with our image and give tournament operators and publishers a reason to throw their events in Las Vegas," Schorr says. "For all the reasons that Las Vegas is a great place with our inexpensive airlift and all the [150,000] hotel rooms we have, it's an ideal city for any big event. And now that we established ourselves as a traditional sports mecca, esports follows."
Brett Abarbanel, director of research at University of Nevada Las Vegas' International Gaming Institute and member of the Technical Advisory Committee, argues the goal has always been to have Las Vegas as a global hub for esports. And it already has a base in which to grow as it expands wagering.
The Evolution Championship Series, known as Evo and focused on fighting games, has been held in Las Vegas for years. This year's event took place on 5-7 August at the Mandalay Bay and attracted thousands of people to Las Vegas. Mandalay Bay has even hosted the League of Legends spring finals in the past.
"Las Vegas is well poised for that kind of activity and those sorts of events," Abarbanel says. "We have the infrastructure to do that from a tourism and hospitality standpoint and bring huge events into town. It's the kind of thing that has been primed for many years, and we threw a nice big wrench into it with Covid."
Abarbanel believes the forthcoming expansion of wagering will be "another piece of the puzzle" to make Las Vegas a global esports hub. Boyd Gaming, which operates several casinos in the city and across the country, told July's committee meeting that it is planning to offer wagers on leagues once approvals are given by state regulators. The company plans to launch an app just for esports wagers that would involve live streaming of events.
The esports committee is chaired by Paul Hamilton, co-owner and CEO of Atlanta Esport Ventures that invests in the esports teams the Atlanta Reign of the Overwatch League and Atlanta FaZe of the Call of Duty League. He sees the city as a special place for esports.
"Las Vegas is the entertainment capital of the world," Hamilton says. "With esports now competing at the highest level with all other forms of entertainment, I expect Las Vegas will take a huge step forward in hosting major championships and global events."
Building the esports infrastructure
As for the MSG Sphere, Abarbanel says it will play a huge role in the next generation of entertainment that includes esports competition.
"You can go in and it's literally all around you," she says. "These esports events will be an interactive and immersive experience that's unique and great to have here in Las Vegas.
"It sets Las Vegas apart by having the latest and greatest technology in spectator events."
Working for the company that designed the Sphere, Brian Mirakian, a senior director at Populous/esports director for the Americas, says the media array will go across the back of the stage and over the audience. He can't imagine a better venue to watch esports competitions.
"What will happen is a lot of atmospherics on a lot of the screens and a dedicated zone where you see the game play," says Mirakian, speaking at an esports conference in Las Vegas. "The media array will be breathtaking. It's so much better than where large-scale events are happening now. I don't think there will be any place that will have the breadth and scale of the media that will be on display for an esports event in Las Vegas.
"When they have some international events and championship competitions, it will be pretty stunning and an epicenter." Casino consultant Brendan Bussmann, managing partner of B Global Advisors, believes Las Vegas has a chance to catch the esports wave which is growing in popularity in the US, with backing from professional sports owners and athletes owning teams. Esports is also growing on college campuses with teams and scholarships.
Pushing for faster progress
The demand for esports in Las Vegas has been strong even before this recent push for its growth.
Josh Swissman, founder of The Strategy Organization consultancy, says that during his time at MGM Resorts International several years ago when it hosted esports tourneys at the Mandalay Bay, the tickets would sell out immediately.
"All you had to do was go to that event to realize there's a massively underserved market when it comes to delivering high-quality, secure, integrity-filled esports events and tournaments," Swissman adds. "Vegas being what it is in terms of entertainment and hosting professional sporting events, it's a natural progression for esports to be showcased in the same way in the city. There are people who wonder how big it is, but all you have to do is look at other parts of the world to see that esports is one of the fastest-growing and highly-followed types of sporting events that exist.
"It's just a matter of time until it descends upon the state the same way it has in other countries around the world."
When it does, there's a lot of visitation that comes with those large-scale tournaments nationally and internationally, Swissman says. If done correctly, Las Vegas can generate a significant amount of revenue tied to that visitation, not only with ticket sales but with hotel rooms, food and beverage and ancillary events.
Ben Fox, who hosts the annual Casino Esport Conference in Las Vegas, admits Nevada hasn't been as advanced as New Jersey when it comes to esports wagering – but that's coming. He thinks Las Vegas could easily fill Allegiant Stadium with crowds similar to those seen in Korea and other locales abroad.
"Vegas has the potential to host all of the finals, and a lot of semifinals," says Fox, who has been critical for what he calls the casino industry's slow acceptance of esports.
"We have the ability on the ground to be better than hosting in Europe. What makes Las Vegas attractive more than other cities is we are within four hours from some of the biggest game studios.
"If Vegas becomes the central hub and world's focal point for esports competitions and tournaments, it's the equivalent of Hollywood where you do your premiere. You're not going to show your movie premiere in Des Moines. If Vegas wants to be the place for video gaming and esports, it will be. But it has to roll out the red carpet in the same respect that Hollywood has done for movies."
Fox's brother Ari says the Sphere will help with that. Its massive dome of screen that's immersive will take "out-of-this-world–type esports" events to another level.
"We had the advent of IMAX, and now this concept of the Sphere is almost IMAX on steroids," Ari Fox explains. "With the sound and action, it brings you as close as you can into the game itself without wearing augmented-reality glasses. It will be amazing for esports in Nevada. It will be a venue unlike any other in the world that will attract a younger demographic."
European expertise
European companies are expected to be a part of that. They took center stage at the esports committee's meeting by hearing from Oddin.gg, a European esports odds compiler whose executives outlined how betting lines for wagering on esports are created, and how official data is used to set such lines. Bayes Esports talked about the function of official data providers for game publishers and esports competitions. GRID outlined issues relating to official data and its use as a wagering product in esports competitions.
Becky Harris, former chairwoman of the Nevada Gaming Control Board and a consultant for Oddin.gg, hopes to see Nevada join Europe and other parts of the world in being a hub for esports.
Las Vegas has the HyperX Esports Arena Las Vegas that's located at the Luxor Resort & Casino on the Strip. It's a 30,000 square-foot multilevel venue for esports exhibition show matches.
"We have the infrastructure in place," Harris says. "We just need to develop and lay a foundation for the industry. We have T-Mobile Arena, the MGM Garden Arena and tons of existing inventory for esports arenas to accommodate large crowds.
"Countries in Asia already host tens of thousands of people for esports tournaments and have been able to further develop the esports industry. It would be great for Las Vegas to have an opportunity to do that."