Galaxy Entertainment revenue slips further in Q1
Macau gaming operator Galaxy Entertainment Group brought in HK$4.10bn (£417.2m/€501.9m/$522.3m) in revenue in Q1 of 2022, down 19.7% amid continued restrictions in travel to Macau.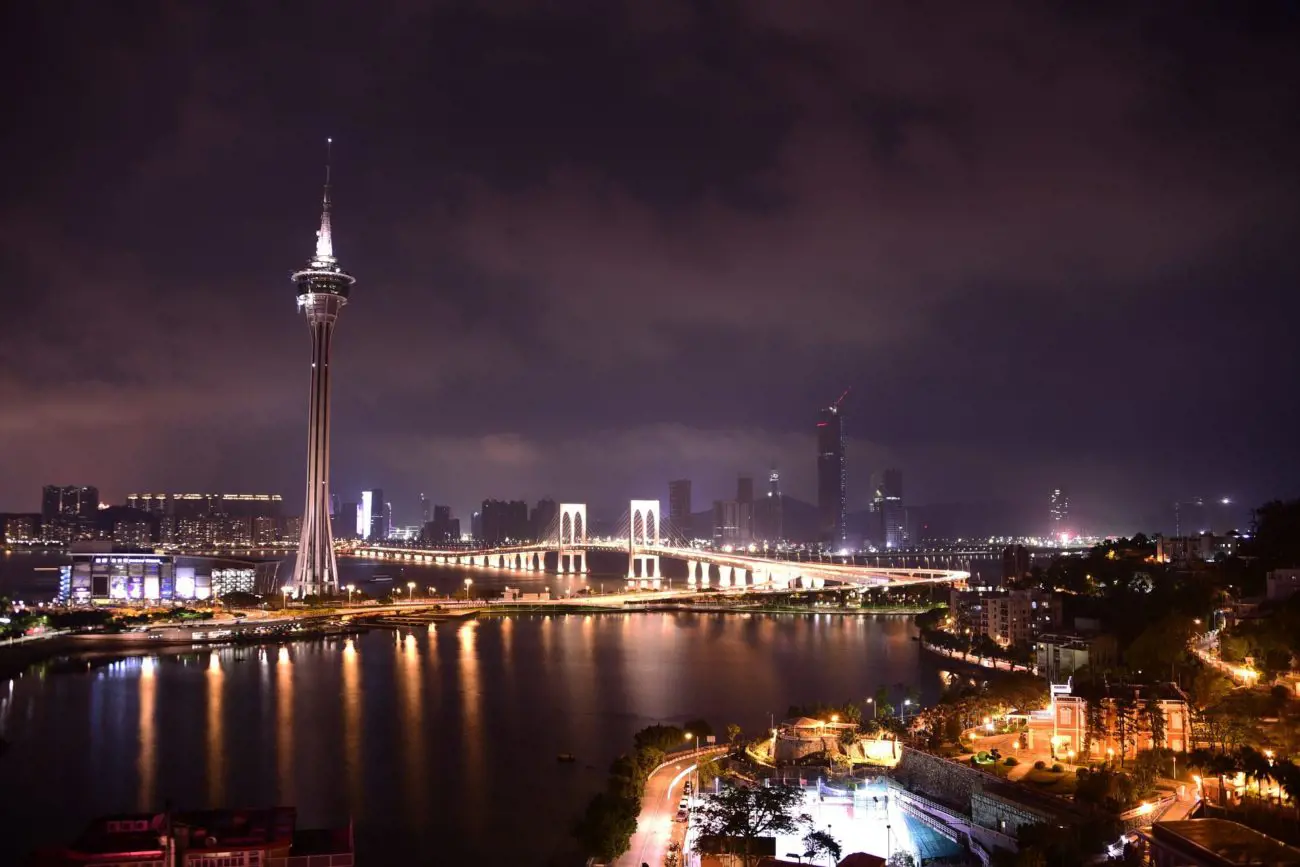 This figure was also well below pre-pandemic levels, down 68.6% from Q1 of 2019.
Of this revenue total, HK$2.90bn was classed as net gaming revenue, down 24.8%, while HK$623m was from non-gaming sources from its resort operations, up HK4.1%, and HK$575m from its construction materials division, down 10.3%.
Breaking down revenue from the first two of those categories by venue, the flagship Galaxy Macau resort brought in HK$3.08bn, down 10.0%. StarWorld Macau brought in $424m, down 58.1%, Broadway Macau revenue increased from HK$15m to HK$16m and the remainder came from Galaxy's chain of City Clubs, smaller gaming venues in Macau.
The HK$2.90bn in net gaming revenue came from HK$3.38bn in gross gaming revenue. Net gaming revenue is gross gaming revenue minus commissions and incentive payments.
The vast majority of the GGR total came from mass-market gaming tables, at HK$2.65bn, down 7.0%, after mass market table gaming stakes were down 19.3% to HK$9.46bn.
The largest reason for the decline in gaming revenue, however, was due to a collapse in the VIP segment, amid both travel restrictions and scandals surrounding the junket industry. Revenue from this segment was down 68.8% to HK$566m, as staked dropped by 67.7%.
Electronic gaming machines brought in revenue of HK$162m, up by 24.6%, as stakes grew to HK$4.38bn.
The business also reported earnings before interest, tax, depreciation and amortisation (EBITDA) of HK$575m.
While travel restrictions impacted business in Q1, with these struggled continuing into April, Galaxy chair Lui Che Woo said visitation numbers picked up in May.
"While we experienced a modest uptick in visitation over the May Labor Holiday we do acknowledge it still remains well below pre-pandemic levels," Lui said. "During the May Labor Holiday our integrated resorts were more active including our hotels and restaurants among others.
"We believe that this bodes well for the future recovery of Macau as it signals pent up demand for leisure, tourism and travel."
Lui also discussed the proposed changes to Macau's gaming market, including a a new law that would overhaul gambling in Macau. The law, which was approved at the first reading earlier this year, would eliminate subconcessions, but will instead offer six concessions, so the number of operators in the market will stay the same. These new concessions will each last 10 years.
In addition, junkets will be limited to a single concessionaire each and the number of gaming machines and tables operators may host will be limited, as tables and machines must meet minimum revenue thresholds.
"We remain supportive of the regulatory process in Macau including a number of gaming related legislative initiatives and are also preparing for the forthcoming gaming concession tendering process," he said. "Going forward in the medium to longer term, we remain confident in the future of Macau. However, we do acknowledge that further potential outbreaks of Covid-19 may impact our future financial performance."