Tribal partnership masterclass: The risks of outsourcing
Are fully outsourced operations, signing off brand and database, a new normal for tribal gaming partnerships?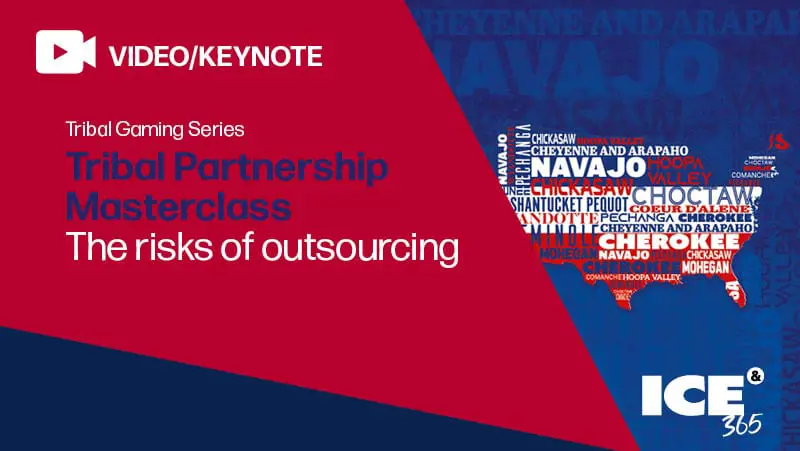 Agua Caliente Casinos COO Saverio Scheri and Prairie Band gaming operations director Chris Garrow hope they're not in, as the tribal partnership masterclass continues.
In their discussion with Jason 'Wolf' Rosenberg, CEO of Amercan iGaming Solutions, Scheri and Garrow their share their views on market access deals for sports betting, and the risks involved.
Watch part one here.