Kambi heads for Indian Country
The sportsbook technology provider believes that a focus on "local heroes" can help it continue to carve out meaningful US market share, and aid further expansion through tribal partnerships.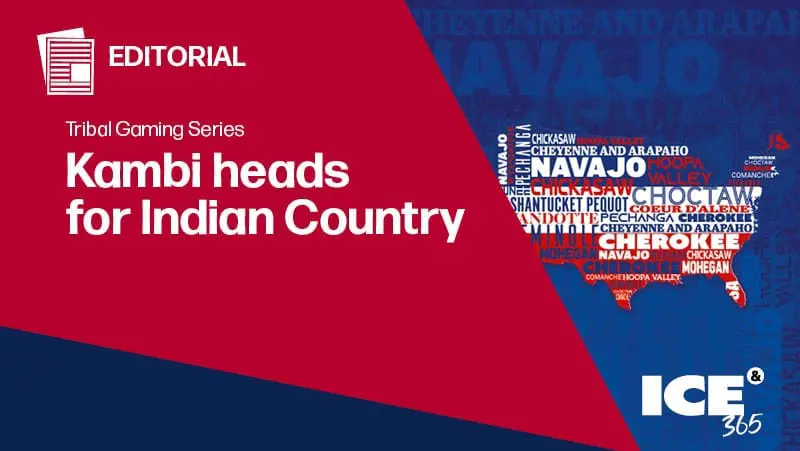 On the operator side, the undoubted early-stage winners of the Professional and Amateur Sports Protection Act's (PASPA) repeal were the legacy daily fantasy businesses. On the B2B side, Kambi has been a huge beneficiary. Kambi took the first legal online bet in New Jersey, and as the third anniversary of PASPA's repeal approaches, is now live and generating revenue in 14 states.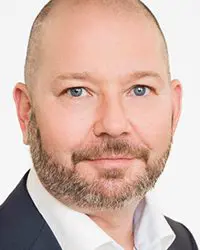 It is earmarking "local heroes" as one route to future growth, working closely with both tribal and commercial casinos that have carved out significant market share in individual states, such as Four Winds Casinos (Michigan and Ohio), Seneca Gaming Corporation (New York) and Parx Casino, which among its own operations also has a partnership with the Gun Lake Tribe (Michigan).
And at a time when the novel coronavirus (Covid-19) shut-down forced properties across the US to close, and accelerated the spread of sports betting regulation, Kambi's expansion in tandem with its "local heroes" has continued at pace.
In 2020, Kambi powered the launch of 11 online, and 28 on-property, sportsbooks across the US. That rate of expansion "amounts to a launch every nine or ten days", chief executive Kristian Nylén says. It continues to expand in other markets, signing new deals in Australia, Argentina, Belgium and the Netherlands over the past two quarters.
"This demonstrates the capacity we possess to deliver on our partners' ambitions and why we are trusted by so many operators to be their sports betting partner," according to Nylén.
However, with the sporting calendar cleared by Covid-19, this presented a major challenge. "We were essentially down to Belarusian soccer, table tennis and esports at one point," Nylén says. This, he continues, was largely a blip - while table tennis "continues to show some resilience", things normalized once the major leagues returned.
And the busy calendar in the second half of the year, coupled with an expanding US market, meant the business - and its partners - were rewarded pretty handsomely too. In the first quarter of 2021, revenue grew 55%, while operator turnover over the same period soared 109%.
Betting on Indian country
And Kambi's commercial partner roster is being complemented by a growing tribal base, including those already live such as Seneca Gaming Corporation and Pokagon Band of Potawomi's Four Winds Casinos, which span three properties in Michigan and one in Indiana.
Partnerships in Indian country are very different from those with commercial operators. Tribal government gaming is organised for the benefit of tribal members. Having fought for the right to offer gaming and spent significant time negotiating compacts, changes to those agreements are not made lightly.
Nylén acknowledges that engagement with Native American operators must therefore be "as consultative and collaborative as possible".
"[We] understand that introducing a new product vertical, such as sports betting, is never an easy decision," he explains. "We also understand the value tribes place in long-term, trusted partnerships, which aligns with what we ourselves search for at Kambi."
As the ICE 365 tribal gaming report outlines, tribes effectively have two options when it comes to sports betting expansion. They can partner with a B2B supplier like Kambi, and utilise the strength of their own brand, or they can work with an established B2C sports betting brand. In either scenario, Kambi is in a strong position, Nylén notes, pointing to examples where Kambi has been supporting tribes with either strategic route.
And for those casinos already live with sports betting, many of these have since seen a big drive in cross-sell between the casino and sportsbook. "On-property customers who engage with both casino and sports betting have been seen to generate significantly more value than those who engage with casino only," Nylén says.
Key to that cross-sell success is offering solutions that are accretive to the in-person experience, especially at a time when tribal casinos are recovering from the novel coronavirus (Covid-19) shut-down.
In Nylén's eyes, legal sports betting is a way to further realise value from a property's customer database, and leverage brands and local reputation built up over years of activity, as well as increasing spend in-venue.
While states led by New Jersey have reported explosive mobile growth since 2018, sports betting success need not be predicated on off-property offerings. Nylén points out that mobile can play an equally key role on-property, thanks to mobile on-premise technology.
Kambi, for example, uniquely offers a Bring Your Own Device (BYOD) solution that Nylén claims has "transformed" the on-property experience, especially with properties subject to social distancing requirements.
This, he says, has led to some partners seeing up to 40% of on-property bets placed via personal devices. "Not only does this highlight the importance of BYOD, it also provides a gateway to a tribal operator's online presence and offering too."
Shift in focus
Looking at the US sports betting market more broadly, there now appears to be a second wave of partnerships and approaches to technology setups. Recent examples have seen Churchill Downs Incorporated switch sportsbook platform providers to Kambi, while in the past few weeks Caesars Entertainment completed its acquisition of William Hill.
Nylén says it's only right operators should continually review their strategy and believes those assessments could be of benefit to Kambi due to its broad appeal from commercial operators to tribal to lotteries, and from single state to multi-state operators, a case which is only underlined by its network of successful US partners.
"Our sportsbook has been proven to drive growth, whether that's through a direct relationship with casino operators, tribes included, or via our partners' relationships with casinos or lotteries – in both cases the common denominator is a Kambi sportsbook. Either way, we have a lot to offer operators of all shapes and sizes, while at the same enabling them to leverage our many years of experience, from not only in the US but right around the world. And as the US market continues to mature and expand, I believe the demand for the model we offer, and the opportunities that model brings, will only increase," he adds.
This is especially true as the market continues to evolve and reshape as more states pass legislation. It may be three years on from PASPA's repeal, and though some of the major operators are projecting revenue upwards of $1bn, Nylén is adamant that the sports betting market has barely started.
"State-by-state regulation will no doubt continue throughout 2021 and beyond, and we are starting to see legislative movement in key states this year such as Texas, New York and Florida," he says.
The core sportsbook product must also evolve to cater to a more sophisticated customer base. This has resulted in greater demand for offerings already popular in Europe, such as in-play betting. Nylén predicts that such features will become a "key battleground" for sportsbooks.
"Kambi has invested heavily in its in-game offering in recent years, such as the result of current drive and result of first down in American football, as well as pitch-by-pitch in baseball.
"Those that are able to offer high-quality in-game experiences, combined with a modern on-property sports betting environment, will be the ones that stand the test of time," he says. "And we are confident in our ability, and therefore our partners' abilities, to do just that."