Expanding to new markets with the right partner
29th September 2020 | By Josephine Watson
Wunderino CEO Tobias Carlsson on how the company's partnership with Regily has tackled the conversion conundrum in the German market...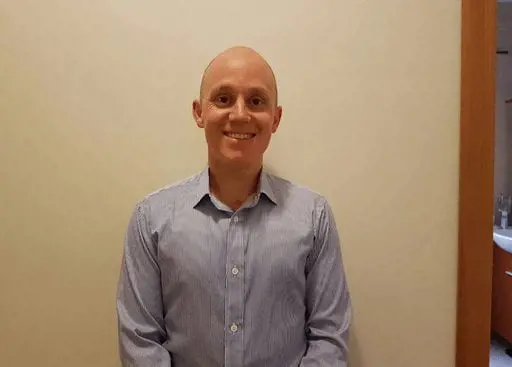 Amassing over 10 years of experience in the gambling industry, Tobias Carlsson, CEO Malta at Rhinoceros group, has held senior roles with a strong bias towards a product, business development, and operations. After studies at the University of Halmstad, he began his career at Carlsberg brewery in sales and transport planning. Launched in 2016, Wunderino has experienced incredible growth as part of its commitment to be a mobile-first casino brand in Germany contributing to Wunderino's intention to be one of the top-performing casinos in the market.
Registration has long been an obstacle across the online gaming sector, with operators searching for the alchemy to switch casual browsers into sign-ups.
Consumers love the simplicity of one-click purchases on Amazon and eBay, so when they are offered the opportunity for a quick moment of fun on an online casino, the appearance of a form to fill in can be a real excitement killer.
Registration requirements vary from jurisdiction to jurisdiction based upon local licensing laws. Of course, operators will also differ in the information they request from players, with some asking for the very basics and others wanting further valuable data that could assist them in tailoring their products and marketing campaigns.
Registration was a concern for Malta-licensed gaming group Wunderino when it launched its inaugural brand Wunderino for the German market back in 2016. Like other brands, Wunderino was left frustrated – but not surprised – by low conversion rates and identified this as an area where they needed to improve.
"While our conversion rate was not too bad – and in line with our competitors in the German market – we wanted to see if we could do better," said Tobias Carlsson, Wunderino's chief executive officer.
"We were very heavy on marketing from the start, but identified that our registration flow was an area for improvement. We were keen not to create our own in-house conversion team. We'd seen others do that, but had a clear idea of which functions we wanted to work on ourselves and which we wanted to push out to external providers."
German focus
Wunderino thus embarked on the search for a service supplier who could assist them in converting registrations.
Their priority was selecting a partner who could navigate the idiosyncrasies of the German market; especially its strict registration requirements when compared to some other jurisdictions.
Ultimately, Wunderino turned to tech start-up Regily, who were developing application frameworks designed to simplify the online user-registration process.
For Carlsson, providing a "localised solution" was important and, even though Regily had previously focused on the UK, the product could be adapted to the German market.
"We knew our core market was trickier than others, such as Sweden," Carlsson said. "There is something about German addresses that causes some difficulty, but they were able to sort that in a heartbeat. We signed with them and were AB testing within four weeks."
It was an important deal for both Wunderino and Regily. "Both parties were equally eager to make it work," Carlsson added.
Regily worked on developing a flow that was right for Wunderino and the German market, and incorporating localised features, personalised player experience and deeper insights.
Wunderino experienced a 12% increase in conversions upon implementing the solution, leading to a boost in player base in Germany.
"Our conversion rate went up straight away," Carlsson noted. "It was right at the top end of our expectations."
Improve performance
The partnership between the two has deepened with Wunderino integrating some of Regily's add-on products to further improve the performance. Earlier this year they registered with Regily Remote, which enables players to sign up to a brand on affiliate websites without any redirects.
Regily's portfolio also features ID and age verification tools, as well as fraud prevention and data validation services. They are constantly looking to enhance their products with regular software updates and changes designed to make registration easier, such as auto-filling common email address domains and a focus on mobile screens where the majority of sign-ups take place.
With competition in the German market set to explode in the coming months due to the introduction of the new licensing regime, differentials will be all-important. Wunderino are delighted to have a partner that is constantly looking for new ways to make it easier for brands to sign up new players.
"They have been very agile and flexible to ensure they are providing us with exactly what we need," Carlsson said. "We are always interested in their new products and have added some of them.
We've been honest enough in our partnership that some we've tried and not proceeded with.
"On a personnel level we have been very impressed. They always seem to identify key positions and bring in the right people to take their business further or enhance their product just at the right time, and that makes them such a formidable partner."