Developing countries, developing markets
2nd May 2019 | By Josephine Watson
Expanding beyond your primary markets is important, but so too is doing it in a responsible and intelligent manner. iGaming Business spoke to Honoré Gaming's Cyril Casanova to discuss how his company is looking to emerging markets to grow its business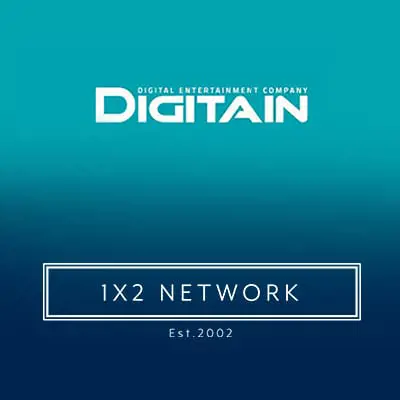 An economics graduate, Cyril Casanova spent four years at the Financière de l'Echiquier where he discovered a passion for entrepreneurship. He co-founded Honoré Gaming in 2013 and is currently in charge of business development at the company. Emerging markets are one of the biggest talking points for the igaming industry, providing operators facing slowed growth in Europe an opportunity to secure a foothold in rapidly growing markets. However, many of these new markets are in developing countries where technology penetration is much lower and lifestyles are intrinsically different to those in Europe. Having spent six years working in these kinds of markets, Cyril Casanova, head of business development and co-founder at Honoré Gaming, says emerging markets such as Africa and Latin America present distinct challenges.
Headstarts in niche markets
When Honoré Gaming was selected by PMU Partenaire (the African subsidiary of PMU, the French state-owned pool betting operator and the third largest in Europe), to provide the technology underpinning PMU's expansion strategy, the company started its journey of moving into these emerging markets. "Their ambition through this project is to share their experiences in French horse racing and make it popular in Africa, especially the Frenchspeaking regions," explains Casanova. "From that, we have been able to enter many markets: Madagascar, Mauritius and Congo, to name a few. With them and our other clients, we're now in 21 countries, 16 of which are in Africa." Since this early success, Casanova explains that Honoré's strategy has been to target countries that may currently be viewed as niche markets for their competitors. "Five years ago, very few of them were looking at Africa, which meant we could take positions there with some our first clients," he says. "If you look at these local communities, the popularity of sports betting is crazy. Entertainment is needed there, as they don't have the same access we do in Europe and the US, so it's a great position to be in."
Unique challenges
According to Casanova, one well documented challenge is in accommodating the low quality telecom infrastructure and high cost of data. "We are talking about countries where surfing the web in the streets with 3G or 4G is not affordable for most people," he says. "In Africa or Latin America, for example, you need to have very light websites and apps in order for people to be able to connect and make bets affordably. Very few betting solution providers are offering products that are really adapted to emerging countries." However, while some challenges facing these markets may be more obvious, there are also many logistical hurdles to clear. Casanova explains that, particularly in less developed regions such as Africa, another constraint is the need for simple, user-friendly applications in order to facilitate local training. "Retail accounts for more than 80-85% of the local markets, so you need to hire people directly to the streets who can sell your products," he says. "In most of these places, many people cannot read, so you need to anticipate this through very simple and intuitive betting applications."
High-cost operations
While these markets promise to be lucrative for the early winners, protecting cash flows is important to survive, says Casanova: "You need to secure the cash flow, have a tight process and a robust IT solution in order to oversee this." Although sports betting and lottery are popular in these regions, ticket prices are often low, meaning profits also suffer. "Everything is imported there, so you have custom taxes and duties to contend with. Then there's the fact that local competition is less important, so people can put prices at a high level," he continues. Casanova adds that controlling activities in terms of licensing can also generate difficulties, especially when developing communities are thrown into the mix. He cites one experience with a client who was licensed by the state and held the monopoly in a small market. "When we visited them, we realised that two companies had decided to go and launch a betting operation, and they were still struggling to shut them down. It's sometimes difficult because those companies are creating many jobs and it's hard for politicians to close something that's bringing positive growth to communities. "We are advising some national lotteries and other clients with licences to make the price low and be able to have the tools to fight against illegal competition. On the other hand, there are some times when regulations are tighter than you would expect. "In Europe, for example, if you publish the wrong odds by mistake, you can cancel them online, and in retail you can cut back," he explains. "But not in Africa. If you publish the wrong odds you have to pay." Additionally, with so much of the market being retail-based, Casanova says match-fixing is a significant problem. "We have also developed strong and powerful risk engines to combat fixed matches, as well as software that can calculate agent commissions, fees to be paid to local authorities, reports to facilitate cash projection and automated SMS messages for the courier to alert them when terminals need to be emptied and re-opened." Despite these challenges, Casanova says the growth is in these markets, and that alone is reason enough to make the leap. However, when doing so, operators must develop an intelligent strategy and find an appropriate sports betting solution.