Arresting a terminal decline
2nd March 2021 | By Josephine Watson
The retail betting experience is facing its biggest ever challenge due to shifting consumer behaviour that has been accelerated by the pandemic. Andrei Cebotaru discusses how to bridge the gap between the online and physical betting worlds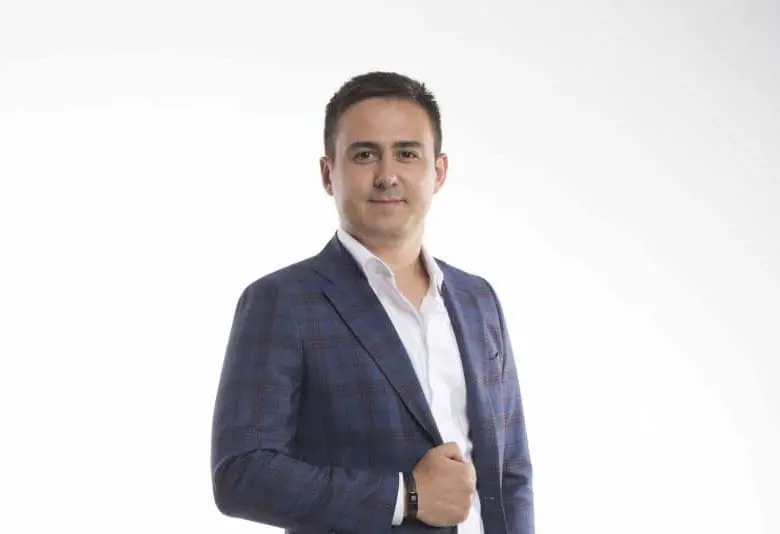 Working in the igaming business for 7 years, Andrei Cebotaru started as an IT technician, then a product owner and operational manager, learning level by level every specific of gambling domains. Cebotaru mostly worked on the Romanian market, also interacting with most EU markets, Maltese and UK markets
Even before the Covid-19 pandemic, retail operators were haemorrhaging customers to the digital betting world.
In Great Britain, for example, the proportion of individuals betting on sports in person nosedived by 13% to 27% from 2018 to 2019, while online betting increased simultaneously year-on-year by 9% to 81%, according to the Gambling Commission.
Operators of betting premises have long been aware of the need to evolve their offerings – and specifically the challenge to integrate aspects of the online experience into the retail experience in order to cater for a broader range of customers. However, for betting shop owners facing potentially huge shifts in consumer behaviour resulting from the pandemic, such a challenge has taken on extra urgency and significance.
It is for that reason that Betinvest believes that self-service machines like its Terminal solution is ideally suited for life's return to a "new normal", when operators are allowed to open their doors again.
Self-service
Betinvest's Terminal offers a self-service betting platform with a fully integrated sportsbook, one-click deposits and quick withdrawals.
For those who prefer the privacy of betting online and avoiding social friction caused by queueing for a cashier and being served over a counter, such terminals offer clear benefits. However, such technology also remains part of the special betting shop environment, whilst offering outlets the opportunity to accept more wagers without requiring staffing resources to be scaled up.
In a similar vein, digital self-service kiosks have already transformed other sectors, such as fast-food restaurants and cinemas. Cinemark theatre's self-service kiosks, for example, generated 32 consecutive quarterly increases of concession spending per person following their introduction.
Given the predicament of the retail betting industry, such creative solutions would therefore appear to be essential if risk is to be mitigated in the uncertain coming months.
Crucially, Betinvest believes that its Terminal product provides a bridge from the digital space into the physical betting outlet, with the technology offering the possibility of withdrawing winnings that have been secured digitally.
"Paying out real money direct from the machine is not something all terminals can offer, and this is one of the keys to creating a real self-betting environment," says Betinvest Romania's project manager, Andrei Cebotaru.
"Customers don't have to deal with a cashier or other people and the bets are literally at their fingertips. We have integrated with a couple of online platforms and are looking at opportunities to connect digital wallets through the machines.
"This is only the start of the project, because we are looking to the future with many more plans to connect retail and online."
Features and flexibility
Betinvest is exploring opportunities to integrate numerous new software features into the terminals, which are built on a technical platform that has been developed in-house.
Alongside sports betting, lotto and various other games are available, while there are options to stream live coverage of sporting events, as well as virtual games and lotteries.
There is also a function to create alerts to notify the customer about in-play changes to odds, as well as the option to accept bets automatically and to process early cash-outs.
"The greatest challenge is to keep the interface as simple as possible, so it is easy and friendly for the customer," Cebotaru adds.
"It is also a challenge to integrate so many solutions into the machines, but we have invested a lot of time and resources into it. We have a great team that is open to new challenges and we are looking to develop the infrastructure and make it even more flexible in the future."
Digital integrations
In the foreseeable future, Betinvest is looking into opportunities to expand upon the digital integrations within the Terminal solution. This tallies with expectations regarding broader trends in relation to the betting shop experience in the coming months and years.
"Our terminals were already working pre-pandemic, although most of the clients have stopped their operations at the moment due to the pandemic and we know a lot of players have moved online.
"As soon as players become familiar to online, it is not easy to get them back into a retail environment. Having this cross-platform solution though will ensure the customers are not taken out of their comfort zone and they will have easy access to their money."
Crypto, a hot topic in the mainstream media since the turn of the year due to Bitcoin's rocketing share price and Tesla's $1.5bn investment in the currency, is another area of potential development within the Terminal technology.
"One of the future trends that we are analysing is new payment types, and the role of cryptocurrencies in the betting environment," Cebotaru says. "Over the next two or three years the aim is to develop a wallet structure that permits us to work with crypto as well.
"Our roadmap is pretty full for this year, but the first goal is to connect the omnichannel environments even further and bring together the experience of online and retail, with cross-data feeds and wallets.
"While we are still focused on delivering for our existing customers this year, of course we are open to new partnerships."