The rise and future of esports in Latin America
Why is Latin America such an exciting region compared to others regions? What makes it different? Find out more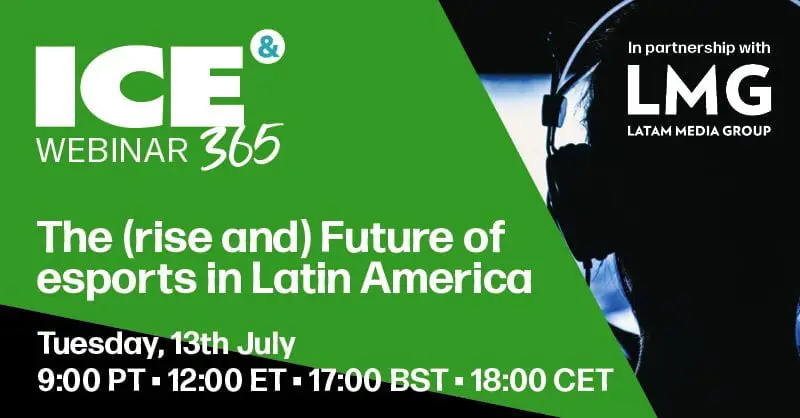 July 13 2021 @ 15:00 - July 13 2021 @ 17:00
Analysts forecast the esports audience in Latin America reached 55 million by the end of 2020, and is set to grow to 70 million in 2022. The esports market in Latin America is by far the fastest-growing region in the global esports market today. Juniper in its forecasts expects that there will be 130 million esports viewers in the region by 2025. The region also recorded around $40 million in esports revenue in 2020, with brands such as Coca-Cola, Red Bull, Burger King, Samsung, and Mastercard seen investing in the esports scene.
This webinar will look at:
Why is Latin America such an exciting region compared to others regions? Why should LATAM be treated differently?
What is driving the expand? Who is involved? Why is the growth significant?
What does the future look like for this region?
Speakers confirmed
Diego Gonzalo Foresi, CEO at Infinity Esports LATAM
Leonardo De Biase, Chief Relationship Officer at Bad Boy Leeroy
Hugo Tristão - Esports Market Lead at Newzoo
Moderator
Pablo Monti, Esports Manager at Latam Media Group