Pitch ICE: a showcase of startups and industry innovations
The Pitch ICE hub has played host to ideas and innovations from startups across the industry during ICE London 2023.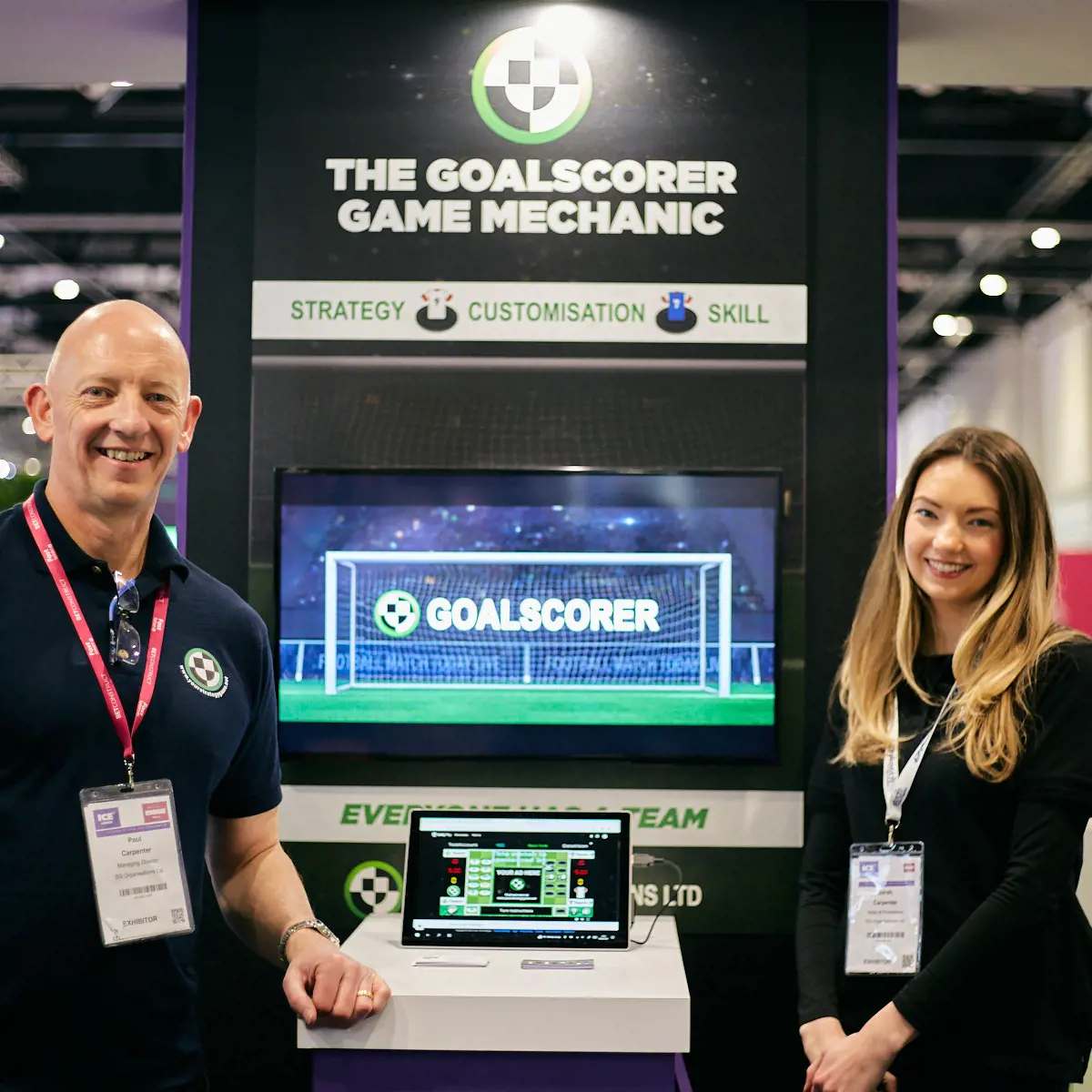 Gaming entrepreneurs have been taking to the stage during ICE London to showcase the latest industry innovations.
The Pitch ICE hub has played host to new ideas and innovations from industry startups for the past two days. Twelve startups from different industry sectors have been presenting 15 minute pitches over the last two days. ICE 365 went along to get a taster of some of the company's pitches and their products – and to ask about their time at ICE London 2023
Sports Broadcast Media, Gavin Puszczalowskyi
"Sports Broadcast Media, drive and increase engagement when sport is played live. The betting industry is all about the build up to the game: previews, articles, blogs, podcasts, podcasts, what's going to happen in the game."
"We drive engagement when a game is actually played live and sport is happening which is a brand new product, it's market leading content because we basically founded the market, nobody does this in the world of betting. Engagement levels when we're live, increased by 900% to 2,000%. Our main client is Sportsbet.io, they have a chat room so the customers or viewers can engage with the presentation team when we are live covering Premier League, Champions League, Europa League football.
"The active hours spent on Sportsbet.io from a viewer is 70 per cent longer than those who don't watch and the volume of bets from people who watch the Clubhouse TV broadcast is 82% higher than those who don't watch, so it effective and works very well. And that's what we do - we watch football for a living!"
"It's our second year at ICE and our first at Pitch ICE. It's full on, its extremely busy. You don't get many opportunities across the year to meet industry, figureheads, content development managers and people looking for new products. So it's a great networking event and we've had some very, very encouraging conversations."
Orchadia Systems, Suella Maughan
"The AutoBet platform was born out of an idea to apply facial recognition technology to gambling. The product deals with compliance issues around bookmakers shops, firstly, it verifies the age of the person playing. If you don't pass a Check 21, you don't get on until you follow a user journey and prove you are 18."
"It then allocates you to the ledger of the sportsbook which means the bookmaker has a visual presentation of your gaming habits. While we don't know gamblers by name, we do know him by his face, so every time he presents his face at the screen, his betting history is known, he can be marketed to, we know his performance and we can also watch for anti-money laundering."
"If someone had breached a threshold, it would flag it to us and we can prevent them gambling until checks had been made. They can also go through the process to self-exclude and are banned on our system so anywhere, on any estate where these terminals are operated, if that person presses the button they can't get on. At that point, a bookmaker can perhaps reach out to them and ask if they want speak to GamCare."
"We've had some interesting people come along. We can advertise and market and try to get our product known, but the fact is that people can feel it, they can touch it and they can play with it here, which makes it absolutely worthwhile."
Paul Carpenter, SG Organisations Ltd
"My background is in safer gambling. I've worked with the regulator, I've worked with GamCare and still do, and with a lot of the world's biggest gambling operators looking at the back end systems and controls."
"I've gone a stage further and founded my own company developing safer skills-based games. When I see companies offering slots games, casino games, they can be quite high risk for some people. We have two versions of this cross between football and chess called Goalscorer on Google Play and the App Store and we are also on Skills.com in the US with the first version of the game."
"What we are really looking to do while we are at ICE is to say to gambling businesses that we have a lower risk product, can you help us develop it further? I've been to ICE a few years with different hats on with my colleagues from GamCare, who are in the Consumer Protection Zone, which is now rightly in a central position at ICE."
"I'd still like to do more to convince gambling companies that they can offer lower risk games as well as the high risk ones and I do that in my other role with Gam Care on the safe gambling standard, giving safer alternatives."