ICE 365 in partnership with iGB & iGB Affiliate
We're thrilled to let you know that our brand-new content hub for the gaming industry – the ICE 365 content series – launches today (9 March) as part of our exciting upcoming project, ICE 365.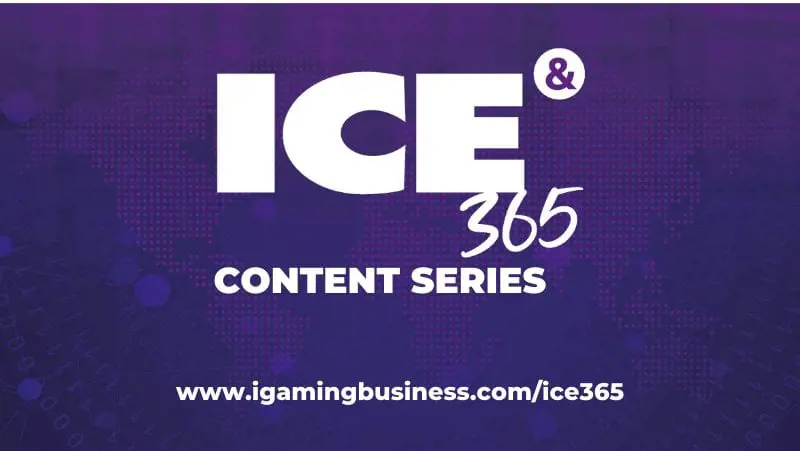 What is the ICE 365 content series? In-depth analysis, insight and exclusive content
The series is a collection of multimedia content broken into themes that combine elements of iGB's analysis, data and webinars with Clarion Gaming's industry connections, events and virtual Ampersand speakeasies.
Running throughout 2021, each series will take a key vertical, topic or subset of the global gaming sector and provide insights across a variety of formats, including:
·       Reports ·       White papers ·       Interviews ·       Exclusive data dashboards ·       Videos & webinars ·       Live discussions ·       Curated networking sessions ·       Pitch ICE
On(line) today: Tech Futures
The ICE 365 content series launches today with Tech Futures, a unique collection of content featuring some of gaming's biggest names in tech.
It features video, insight pieces, features and webinars, all nicely rounded off with our Tech Futures survey & report.
Technological excellence and the industry's demand for the new will be bought together at the intersection of product and process…
Start watching Tech Futures now
Series highlights:
· Entain's newly appointed board member and COO, Sandeep Tiku, takes us through the key to tech innovation, featuring his top 3 tech disruptor predictions for 2021!
· William Hill CEO Ulrik Bengtsson explains how technology was central to the bookmaker's expansion
·  Cristina Turbatu from Playtech talks us through the inner sanctum of its innovation lab and discusses the important mission of Girls in Tech
·  Industry talent finders Pentasia explain the global trends in tech talent, where to find the brightest young stars and how to attract them to the gaming industry
· Holland Casino CEO Erwin Van Laambart is joined by Richard Brown, his counterpart from Gaming Innovation Group (GiG), as they discuss digital excellence for the casino industry
·  The Tech Futures survey & report uncovers 2021's biggest tech investments. Created in association with the industry, it also examines the difference between a true tech disruptor and a passing phase
·  The Big Predictions feature for 2021
· Down in the Lab: With special guest Ron Martin, VP, Panasonic Hollywood Labs looking at innovation straight out of the Disney and Panasonic studios
· Pitch ICE: Get access to this year's shortlisted startups and listen in on the newest tech set to shake up the industry. Whether you're an operator or an investor, don't miss out on these ones to watch
· The power of esports data: Learn from specialist Oskar Fröberg, CEO, Abios on key insights from the biggest esports titles: League of Legends, Dota 2, CS:GO and Overwatch
US Sports Betting series, 15 March
Sports betting is now live in 21 US states, and a further five have passed legislation in 2021. Operators are now focused on generating sustainable returns from the expanding  market.
EU Sports Betting series, 29 March
Meanwhile in Europe, a tricky regulatory situation is forcing the industry to innovate to engage and retain customers, while keeping players safe from harm.