Catena Media esports head: "Esports is a disruptive force"
Head of esports for super affiliate Catena Media, Gianfranco Capozzi, shares some advice for affiliates considering a pivot to targeting esports betting traffic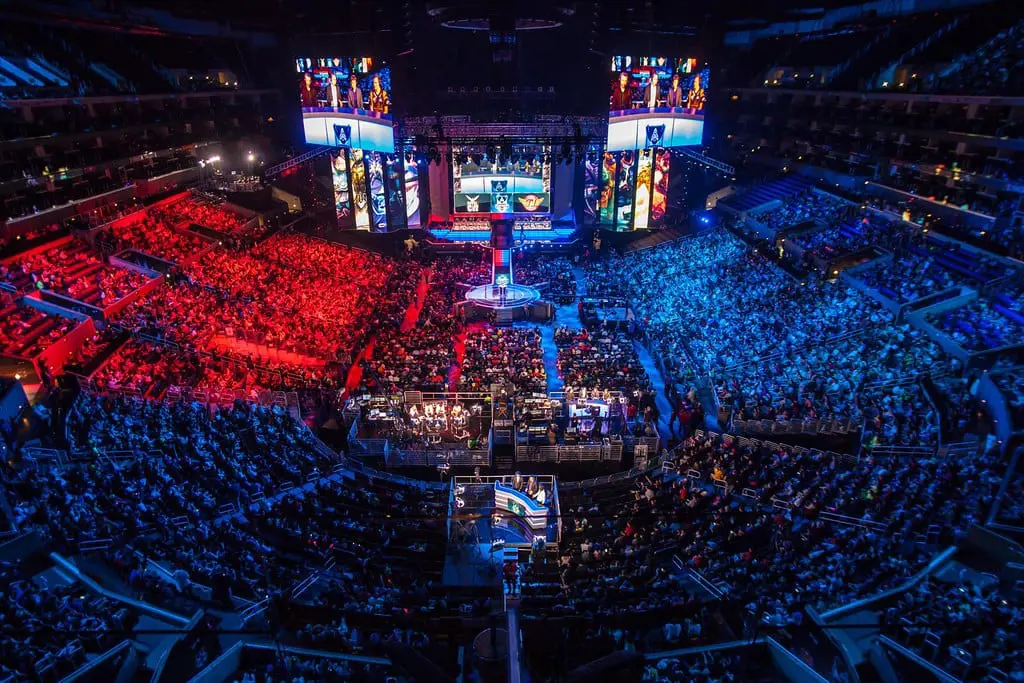 To begin with, could you give us some insight on your background at Catena Media? Gianfranco Capozzi: I've been active in the esports wagering segment since 2016, where at first I was working with a sportsbook and B2B casino provider. I joined Catena Media through an acquisition a year later and since then, within my role in the company, I've had the opportunity to coordinate and launch several projects and assets to grow our portfolio in the esports space.
Sites like Esports.net, EsportsBets.com and JustGamers.net, for example, are just a few of the achievements and products we've built over the years.
There is a lot more behind the scenes, but it's really exciting to see how the esports industry has grown so much in such a short time. Being in a position to contribute to it – especially from the "responsible gaming" perspective – is a fine privilege.
In your opinion, how do affiliates and sports betting companies perceive esports? Esports is a disruptive force in the igaming industry. It has more viewers than most traditional sports, and it's extremely popular among millennials and "Generation Z".
When you look at traditional betting sites like Bet365, William Hill or Unibet, they have added some games from time to time but on a very small scale. This is a result of two things:
First, there's a lack of knowledge in the industry. There's only a handful of people that have worked with esports games before in the gambling industry.
Second, it takes time to bring an igaming product to market and this means you have to decide on the games long before the league or events start.
This means that a significant number of leagues and events are never added to the betting sites, which limits the potential for gamers to bet on esports. This is something that I believe will continue in the future because there's no full-time person or team looking into these kinds of opportunities.
The same goes for affiliates – there isn't much activity yet. It's not because affiliates are conservative about the opportunity. It's just that it is extremely difficult to add games when you're not involved with that market in the first place. Or if you have limited data, analyses and resources available.
Both affiliates and sports-focused companies look at esports as a growing trend and it presents an opportunity for many. However, many companies are yet to acquire the real expertise or first-hand experience to launch quick and efficient esports betting products.
Being pioneers and launching products earlier than competitors can be the key to success in this case. But it might also lead you to make expensive mistakes. Similarly, waiting for competitors or other brands to make their move might leave you too late to take advantage of the market at its highest growth rate.
As such, I believe that there's a gap between companies and data providers willing to test new markets and those with valuable experience and expertise in the field.
When it comes to affiliates and operators, particularly those with decades of experience in casinos or sports betting, the worst thing one can do is remain unchanged. By that I mean using the same strategies, the same tools and the same offers they have in casino or sports betting and applying them to esports.
Personally, I think this is the worst mistake one can make. In a recent igaming conference in Malta I heard that "esports and sports betting" are more similar than what many professionals think. I disagree with that, for me it's like oil and water.
Audiences are different; personal traits, tech-savviness, the needs and the market are different, so the offers and products should be different as well.
What works and what doesn't in igaming affiliates when it comes to esports? We know that there's a lot of activity out there driven by affiliate managers who try to go into esports betting without really knowing the industry or how to apply their knowledge.
I usually hear three main problems related to these initiatives:
1. Lack of knowledge about the esports and pro gaming industries.
2. Ignoring or underestimating the importance of data and analysis.
3. Launching products that are not adapted for esports enthusiasts.
Everything has to start with good research and data analysis, before moving a second step and starting to build products. Ultimately, you can't just go out there and enter the esports betting market by doing what the book says.
Again, affiliates are familiar with this process of launching products in new markets or new verticals. You have to study your audience, understand their needs and user behaviour and build a hypothesis about how they will behave when exposed to your content and offers.
Replicating exactly what other brands are doing is a big no-go. You need to find what fits your audience without mimicking the results of others. If this means starting with a blank page then it's even better – you won't get biased by preconceived ideas or inaccurate data that others might have on their end.
You don't know what really works in esports betting; you need to do it yourself and try, test and fail (if necessary) several times before hitting the market with a working and effective product.
Many igaming affiliates are just repeating what they see their competitors doing, with little or no innovation, using exactly the same structure and styling. They're not thinking about building their own voice, their own brand and their own USPs.
It's like doing a very expensive and poorly done copy of something that already exists on the market, like ripping content off the web, promoting a lack of research and boasting no proper data analysis. The results are easily predictable.
One can argue that, hey, it's easier to do this way – and the real problem is there. It doesn't have to be easy. We're creating something in a sector – and a world – that is constantly changing, and not necessarily what is already out there, it's the best solution that has to be written in stone.
It's exactly like knowing nothing about PPC or SEO, but trying to copy and paste what works in another vertical – or for other brands – and expecting the same results. It doesn't work like this – it has never worked, and it never will.
My view is that key stakeholders within the esports industry should work on truly agile environments, incentivising innovation and tech disruption. Focusing on deep user and game understanding and tailoring products not just based on the easy and cheap solutions.
Every business should strive to be creative and innovative, and particularly in our sector, this is critical for success."